Naveen K.
Total 11 Yrs of Experience in IT, In that 3.8 Yrs of Exp as a Agile Scrum Master/Project Manager.

Hyderabad , India
Total 11 Yrs of Experience in IT, In that 3.8 Yrs of Exp as a Agile Scrum Master/Project Manager.
5 Years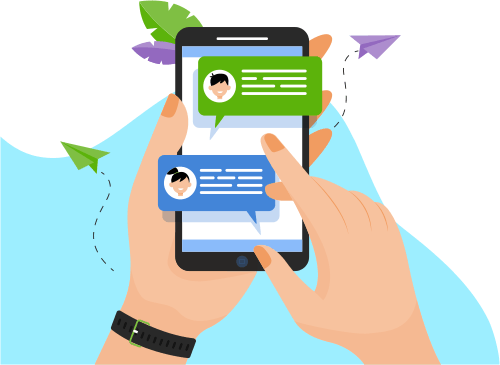 Now you can Instantly Chat with Naveen!
About Me
More than 11 Years of experience in Software Development and Implementation of applications as a Consultant in Information Technology for a leading telecom Giant's Systems.
Have been implementing Agile methodol

...

Have been implementing Agile methodologies for the project management with Scrum Framework and around 3.8 Years of experience as a Scrum Master for leading 2 Scrum teams.
Expertise in gathering the client's requirements as a Business Analyst, monitoring Clarity servers, interpreting logs, testing, providing technical support and fixing admin tickets.
My key strengths are building relationships with clients, Commitment, flexibility and job knowledge, application knowledge, business focus, technical capability.
Expertise as a Team Lead in Core Java, J2EE, JSP, Servlets, Struts Frame work with 4.5 Years of experience, SQL and PL\SQL. Efficiently worked on Web Logic Application Server and Apache Tomcat Server.
Certified CA Clarity PPM Professional with over 2 years of experience in Project and Portfolio Management and Solution implementation.
Good communication and presentation skills and can easily adapt to any kind of environment.
Experience in both Agile and Waterfall methodologies and have knowledge on Kanban and SAFe Agile frameworks.
Facilitated Release Planning, Sprint Planning, Backlog Grooming, and Retrospective meetings.
Removed team impediments on a daily basis to allow the team to deliver the sprint goals and deliverables.
Facilitated team and cross-team Retrospectives to build good working relationships among the agile teams.
Collaborated with members of the Product, Business and Engineering Teams to develop and maintain Product Backlogs.
Mentored a cross functional team of 9 resources to deliver quality products.
Show More
Skills
Software Engineering
Web Development
Others
Database
Operating System
Development Tools