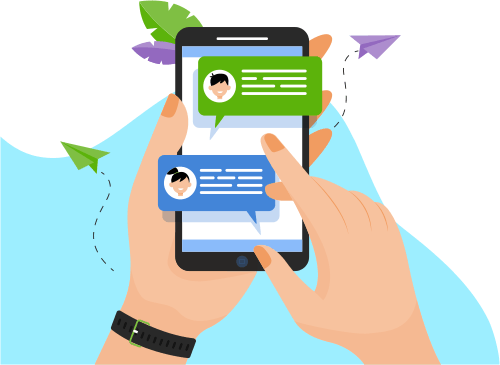 Now you can Instantly Chat with Dinesh!
About Me
§  Having 11 + years of IT experiences in the Analysis, Design, Developing and Testing and Implementation of business application systems.
§  Certified in BluePrism ( Robotic Process Automation) and PEGA PRPC ( Business Proc...ems.
§  Certified in BluePrism ( Robotic Process Automation) and PEGA PRPC ( Business Process Management) .
§  Experience in providing Corporate trining for Blueprism and Informatica .
§  Analyze internal processes, identify automation opportunities, define RPA value proposition, reengineer process to improve automation potential and recommend RPA approach/strategy Work with business and technology teams and assess automation solution feasibility.
§  Responsible for process automation business for the connected customer experience team measured on revenue, growth and delivery success.
§  Develop strategy and differentiation offerings & solutions that represent the innovation in Customer Experience, Intelligent process automation, BPM, Content management and Cognitive automation.
§  Proficient with various industry standard project management methodologies (e.g. SDLC, Agile, and Scrum).
§  Leading change initiatives to transform current run business with market-facing offerings on innovative technology operating model.
§  Define the Automation strategy and roadmap - Act as a leader within Business Transformation for Automation projects.
§  Hands on experience of RPA, knows its best practices in industry and able to manage the project and the outcome independently.
§  Experience in solution design,coding,testing,documentation, deployment and support.
§  Providing Ownership of deliverables and complete the task with in schedule with good quality.
§  Ensuring client requirements get translated into functional specifications and eventually into detailed design.
§  Understanding and supporting to architecture design and support development team in developing soluntios to implementing automation solution for achieving business efficiencies.
§  Good knowledge on business process, RPA advisory, Re-engineering and process optimization methods.
§  Proven People leader with ability to train and mentor teams and manage them effectively.
§  Responsible for the planning and execution throughout the implementation lifecycle, including  analysis, requirement gathering, Case preparation Business Requirement Document preparation, drafting execution plan to team members, support for prototype development, project implementation management.
§  Proficient in solving complex problems demonstrating simple techniques, build consensus and deliver value to organization.
§  Analytical thinking & problem-solving skills: Ability to comprehend complex scenarios, propose effective implementation plans & solutions in tackling challenges.
§  Understands future employee, industry and Finance and Administration trends and applies this understanding to develop solutions to build opportunities
§  Ability to drive & lead the strategic execution, manage change, build relationships with clients, partners, motivate teams & achieve results.
§  Hands on Experience in developing BOTS using Blue prism and managing robot's workloads using Blue Prism Work Queues.
§  Designing and implementation of RPA tasks using Blue Prism framework (VBO, ACI, Process Studio, Control Room and System Manager).
§  Worked closely with solution architect to prepare Process Definition Document (PDD) and Solution Design Document (SDD).
§  Worked on Queue Configurations, Monitoring, Internal Blue Prism Work Queue Actions, Exception handling, efficient use of stages, blocks, data type, session and environment variables for processing of Business Process Diagrams and Process flow charts using Blue Prism tool.
§  Strong experience in the Analysis, design, development, Testing and Implementation of Business Intelligence solutions using Data Warehouse/Data Mart Design, ETL, OLAP, BI, Client/Server applications.
§  Strong Data Warehousing ETL experience of using Informatica 9.1/8.6.1/8.5/8.1/7.1 PowerCenter Client tools - Mapping Designer, Repository manager, Workflow Manager/Monitor and Server tools – Informatica Server, Repository Server manager.
§  Complete knowledge on ETL Testing lifecycle and testing Process.
§  writing sql queries for various scenarios like count test, primarykey test,duplicate test, attribute test, default check, technical data quality, business data quality.
§  Experience in manual testing includes requirement analysis, development of Test Scripts, Test Cases and executing & reviewing them.
§  Writing test cases for  mapping  requirements and uploading test cases in ALM, Test execution and managing defect life cycle.
§  Experience  in using the Test Management tool HP ALM for test planning, test designing,  test execution, defect tracking and reporting.
§  Experience in performing Black-box, Functional, End-to-End, Regression and
Performance Testing.
§  Experience in resolving on-going maintenance issues and bug fixes; monitoring Informatica sessions as well as performance tuning of mappings and sessions.
Show More