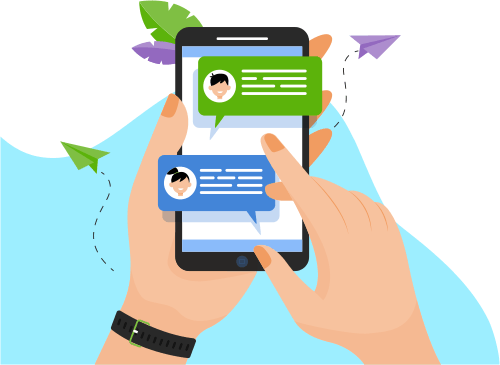 Now you can Instantly Chat with Janardan!
About Me
·       In MM Module the areas covered are Materials Master (defining and configuring material types and their attributes), material master field selection, Vendor Master, Purchasing (RFQ, Quotations, Requisitions, Purchase order, Outline A...field selection, Vendor Master, Purchasing (RFQ, Quotations, Requisitions, Purchase order, Outline Agreements, Source list, Quota Arrangement, Info Records etc.), MM pricing, Variant Characteristics pricing, Split Valuation and Account Assignment, Release strategy using Classification system, Interplant / Inter-plant stock transfer STO, Inventory Management (Reservations, Goods Receipt, Goods Issue, Stock Transfers, Goods Movement, Material Characteristics, Physical Inventory, cycle counting etc.), Procurement to Pay (P2P) Subcontracting and Consignment stocks, Vendor Evaluation, Invoice verification.
·       In PP Module, worked in SAP PP Implementations and Material to Inventory streams for configuring Material Master, plant parameters such as MRP controller, MRP groups, MRP types, Lot sizing procedure, availability check for components, and conversion of procurement proposals. Variant for MRP run, scheduled a background job to run every weekend.
·       In S4 HANA Module Participated implementing and supporting S4 HANA, Fiori Application in Logistics, BPC-KPI implementations for large clients.
·       In WM module the areas covered are WM Enterprise structure, Master data, Put away/Picking strategies, Storage unit and Handling Unit management, Inbound / Outbound Processes, Returns / Returnable Packaging s, defining movement types, RF configurations, PP/QM integration with WM, Batch./ Serial Number Output Determinations. Barcode Labelling.
·       In LE Module having detailed knowledge of different shipping and delivery processes in supply chain management Item categories, Delivery Types, Shipping Point Determinations, and Routes etc.
Show More
Skills
Web Development
Programming Language
Portfolio Projects
Company
Ocean Gas Limited
Contribute
Lead the project
Description
•       Responsibilities include leading the team at offshore and onshore comprising 5+ SAP Consultants for supporting level 2 Logistics Execution business process concepts including Materials Management, Inventory Management, Quality Management and Production Planning working on finalizing Knowledge Acquisition Plan for SAP LE module, arranging and attending KT sessions with incumbents and managing cross-functional project teams and foster team commitment to tasks.
•       Consulting responsibilities included Business process mapping, AS-IS / TO-BE, System Configuration, Integration testing and User training. Experienced with enhancements and user exits in MM-WM including preparation of functional specifications.
•       Supporting Incident Management by Delivery of support services (incident resolution, service request fulfilment, enhancement delivery, etc.) against Service Level Agreements (SLAs) and/or Key Performance Indicators (KPIs) in a customized SAP environment
•       Handling Multiple assignments, decision makings, fulfilling staffing requirements on time for project deliverables
•       FIJI Vat Configuration.
Show More
Show Less