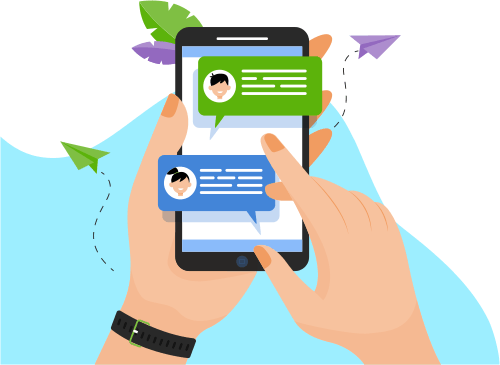 Now you can Instantly Chat with Robert!
About Me
Hi!  I'm an avid software developer with slightly more than 17 years of hands-on, professional software development experience.  I'm a ramblin' wreck from Georgia Tech with a bachelors in Computer Engineering.  Over the last several...mblin' wreck from Georgia Tech with a bachelors in Computer Engineering.  Over the last several years, I've learned and have actively developed projects in many programming languages (Java, PHP, Ruby, HTML, CSS, SCSS, Android, iOS with Swift and Objective-C, cross-platform tools with Ionic, Cordova, Appcelerator, and a little bit of Xamarin, databases in MySQL, Sqlite, Postgres, MongoDB, Firebase, Oracle, MS SQL, etc.).  I've worked for the US government as a defense contractor and have full-time experience at many corporations (Cox Communications, Equifax, AutomationDirect.com, and Progressive Insurance).  For more information about me, I play adult softball and run 20 miles per week, I have a toddler and a beautiful wife, and I enjoy developing software (web and mobile).
●Managing Kubernetes and Docker since 2017.
●Good technical background managing micro-services written in php and python.
●Bash, power-shell and python scripter.
●Working with AWS(EC2, EC3, Lamda, Cloud, RDS, S3, IAM, Codedeploy) and Azure since 2015. Managing multiple customers infrastructure.
Automation with cloud-formation, powershell and terraform.
●Good knowledge of new technologies in general.
●Experience leading a team of 5 people on a fast-paced startup
●Experienced sysadmin with devops culture, love for processes automation and solid background on cloud platforms.
●Interested on learning about python, ruby and php programming
●Advanced user of Kubernetes, docker, ansible and Jenkins, with knowledge and experience working with newly startups.
Show More
Skills
Software Engineering
Web Development
Mobile Apps
Data & Analytics
Development Tools
E-Commerce
Operating System
Software Testing
Database
Programming Language
Others
Graphic Design
Networking & Security