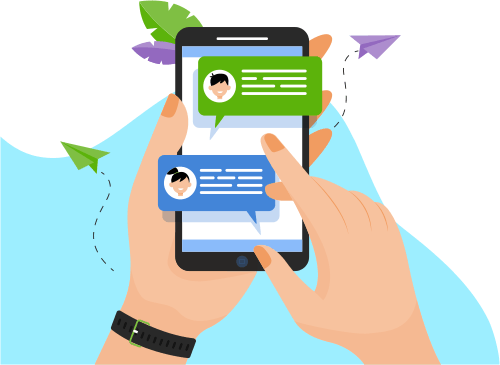 Now you can Instantly Chat with Balaram!
About Me
·         Hands-on experience on Azure Data Factory, Azure Data Lake Store and Azure Data Lake Analytics.
·         Good interpersonal and communication skills, commitment, result oriented, and zeal to learn new technolog...interpersonal and communication skills, commitment, result oriented, and zeal to learn new technologies and undertake challenging tasks.
·         Work closely with Functional Managers for requirement gathering, understanding the objectives and business rules for project development; also                  verifying technical feasibility of raw data source.
·         Creating datasets.
·         Creating Pipelines to load data from different feeds into Azure DWH.
·         Scheduling Pipelines.
·         Automating Azure tasks using PowerShell.
·         Monitoring Pipelines and fixing issues related to stored procedures/feeds/configuration
Show More
Portfolio Projects
Description
Keurig Green Mountainand originallyGreen Mountain Coffee Roasters, is a publicly traded Americanbeverageandbeverage-makerconglomerate with dual headquarters inBurlington, MassachusettsandPlano, Texas.[5]Its east-coast division sells coffee and other beverages, andKeurigbrewers. As of July 2018, the newly merged conglomerate also sells sodas, juices, and othersoft drinksvia itsDr Pepper Snappledivision based in Texas.
In 1993, three engineering entrepreneurs from a Massachusetts start-up calledKeurigapproached GMCR about developing a single-cup coffee brewing system, and Green Mountain first invested in the nascent company at that time.[18][21]In 1996 GMCR invested further in Keurig, buying a 35% interest in the company.[15][22]In 1997, Green Mountain Coffee Roasters became the first roaster to offer coffee in aK-Cuppod for the Keurig Single-Cup Brewing System,[18]and in 1998 Keurig delivered its first brewing system, designed for office use.[23]The launch of the first K-Cups with Green Mountain Coffee helped GMCR begin to further compete with the ubiquitous presence ofStarbucks, by allowing people to brew their own single servings of premium coffee.
Show More
Show Less
Description
Marico is one of India's top FMCG companies focused on health and beauty products. The brand width in Marico marketing mix deals with hair oil, hair care, edible oil, deodorants, personal wash and fabric care categories. Marico's brand portfolio can be divided into two segments, viz. Indian brands and international brands. The Indian brands of Marico include Parachute, Nihar, Set Wet (deodorants and hair gel), Zatak, Livon, Medicare, Saffola (oil, oats, Active, Fit, etc), Revive instant bleach and Manjal. Internationally, Marico has the brands like Parachute Advanced Body Lotion in Bangladesh, Boss in Vietnam and Hercules in South Africa. Brands like Parachute & Saffola are very well known brands in India & also worldwide.
Marico has a wide product range in a competitive market and hence has a diverse price range. For most of its brands Marico followed the strategy of entering markets that have low competition and emerged as leader in them, like hair oils, edible oil, etc. But recently Marico has found itself in a competitive scenario as it entered deodorants, hair styling, fabric conditioners, breakfast cereals, skin care, etc. Also, other FMCG giants have focused again on ayurvedic and natural products segment with Patanjali's recent entry in the industry. Marico therefore follows a competitive pricing strategy to maintain its leadership in its leading brands like Parachute and Saffola. This gives an insight about the pricing in its marketing mix.
The main objective of the project to migrate data Action vector wise database to cloud by implementing the Microsoft windows Azure with accurate data.
Show More
Show Less