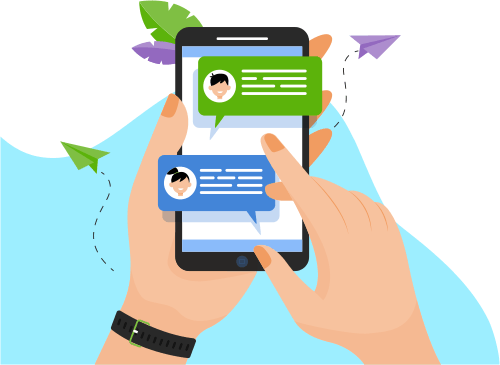 Now you can Instantly Chat with Sudhakara!
About Me
Accessibility Experience
I have 3+ Years of experience as an accessibility tester.
Involved in client calls for accessibility issue remediation.
performed the evaluation of auto

...

performed the evaluation of automated tools like: WAVE, aXe, Dynamic Assessment Plugin (IBM)
I have good knowledge and experience in following technologies, standards and guidelines: WCAG 2.0, section 508, ARIA 1.1, keyboard testing, CCA testing and zoom text
I have worked in aviation, insurance, airlines domains for accessibility issues.
Design, program, test, and debug applications according to accessibility specifications.
Test and evaluate software tools from accessibility and usability perspectives.
Understand design principles, guidelines, and relevant policies, including web accessibility standards.
Experience with usability, accessibility and demonstrated knowledge of applicable laws, policies, standards, and best practices, including WCAG 2.0. and Section 508
Strong background in the implementation of current ARIA best practices for the interactive UI.
Understanding of why and how to build products that are accessible to everyone including PwD.
Show More
Skills
Web Development
Graphic Design
Others
Portfolio Projects
Description
The airline was established by Royal (Emiri) Decree in July 2003 and is wholly owned by the Government of Abu Dhabi with a mandate to operate safely, commercially and profitably.
Etihad Airways is the national carrier of the emirate of Abu Dhabi, based at Abu Dhabi International Airport. Operating a fleet of narrow and wide-body Airbus and Boeing aircraft, Etihad provides a rapidly expanding network of services within the Middle East and to Europe, Asia, North America, Canada and Australia. In addition to its core activity of passenger transportation, Etihad earns significant revenue from its cargo operation, Etihad Crystal Cargo. Etihad Airways forms part of the Etihad Aviation Group.
Etihad's guests are at the heart of everything it does. The airline is in a perfect geographical position and offers its guests a network of over 100 passenger and cargo destinations across six continents, with a young and environmentally friendly fleet of more than 120 aircraft.
Roles & Responsibilities:
Involved in client calls for accessibility issue remediation.
performed the evaluation of automated tools like: aXe, WAVE, Dynamic Assessment Plugin (IBM)
performed the Manual Testing   like Keyboard Testing, Color Contrast Analyzer, Zoom Text
Track the progress and help team members in resolving Accessibility / tech issues.
Make sure team follows concerned processes, policies, guidelines.
Review test results or reports and make sure set/required standards followed.
Make sure required documentation is updated.
Identifying accessibility issues, propose solutions, and follow up on fixes.
Show More
Show Less
Description
Provide a way for sellers and marketers to update content on Rep, IA and GE pages. Page manager admin application which allows marketers to tag content to Rep, IA and GE pages, Rep enabler application which provides content details to Rep, IA and GE pages. Rep Enabler is a solution by extending the inside sales widget & inside sales widget admin to enable sales representative to manage content on some of the modules on their Rep pages. Inside sales widget desktop widget will live on sales rep desktop & provides easy to use, rich interface.
Marketers enter the content in to admin and targets the content to GEO or Sales rep. Sales rep gets notification of new content their desktop widget. Sales rep can either approves or rejects the content and approved content will be shown in blue direct page of sales rep
Roles & Responsibilities:
Coding and testing.
Successfully implemented security requirements.
Show More
Show Less