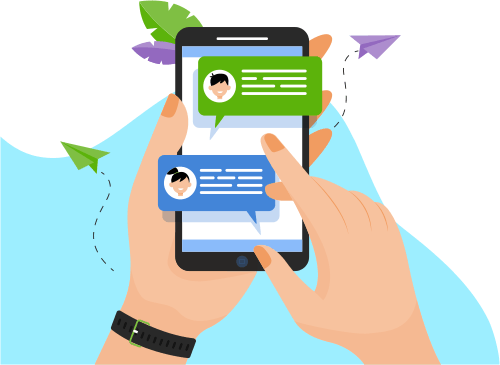 Now you can Instantly Chat with Syedali!
About Me
11+ years of experience in Solution design and Component design in the telecom domain.
➢ Have good knowledge and hands on experience in telecom E2E solution for OSS/BSS
➢ Having Good experience in designing E2E solution using COTS Prod...om E2E solution for OSS/BSS
➢ Having Good experience in designing E2E solution using COTS Products such as Inventory, Activation system, Billing System, Registry Middlewares, and Data base
➢ Experience in Designing Catalog Model/ Order Management / Order Fulfilment / Order To Billing / Service Assurance with SID TMforum compliance
➢ Experience in web and mobile application designing
➢ Experience in CMS product - Confluence
➢ Having good working experience in E2E solution for various telecom product such as Mobile, Fixed, FTTH, Ethernet, CPE, Cloud(UcaaS, SaaS), Workflow management, Presales, Post sales, Resource Implementation, Alarm monitoring
➢ Experience in Creating SRD/HLD/LLD documents by providing E2E solution to satisfy client requirements along with artifacts like (RTM/FTM/Configuration/Mapping/Integration Matrix sheets)
➢ Experience in designing Sequence diagram / UML diagram / BPMN diagram for components and its integration using tools such as Visio
SYED ALI (Solution Architect)
Page 2 of 8
➢ As a Product owner performed Effort Estimation and ROI Prioritization for maintaining good product backlog in Agile
➢ Good Working Experience in JIRA / HP QC / Confluence / Enterprise Architect tool
➢ Strong exposure over COTS tools such as Ericsson Order Care, Order Negotiation (ON), BSCS, CS, Service Orchestration framework, Process Manager, Service Registry and Ericsson Catalog Management, modules in. (EOC/ECM 14.2 and 16.0, 18)
Career History
➢ At Present working as Solution Architect in Etisalat Telecom, Dubai, UAE. (From:Nov-2017 - till) - Under payroll of OMNIX LLC
➢ Worked as a Senior Solution Integrator in Ericsson India Global Services (P) Ltd, Chennai, (From: September 2015 - Nov-2017).
➢ Worked as a Specialist in Verizon Data Services India (P) Ltd, Chennai, (From March 2012 to September 2015).
➢ Worked as a System Engineer, in Tata Consultancy Services Chennai, from (April 2008 to March 2012).
Show More
Skills
Web Development
Software Testing
Development Tools
Database