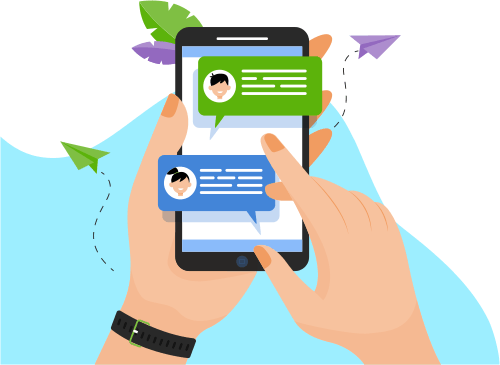 Now you can Instantly Chat with Iqbal!
About Me
Extensive experience in Global SAP R/3 Project Implementation, Roll out and Go-Live Support in Supply Chain Management process which includes Purchasing to Pay, Logistics Execution, Warehouse Management. Fully capable to work on any challenging Im...asing to Pay, Logistics Execution, Warehouse Management. Fully capable to work on any challenging Implementation / Rollout / Development Project in MM, WM Modules.
Has worked in four SAP implementations Four Rollouts.
Expert in Configuration of all areas of MM and WM module.
Master data like material master, vendor master, info records, source list
Complete process of procurement of stock material, Consumable material and procurement of External services
Contracts and Scheduling agreements
Movement types, Stock transfer and Transfer postings
STO Process, Intercompany and Intra company STO Processes
Expert in integration of SAP MM with FI/SD/WM/PS/QM modules
Expert in writing Functional specs for new ABAP development, Customized reports and Zee Transaction codes for business requirement
Expert in trouble shooting and resolving all kinds of issues faced in MM and WM modules
Configuration of Warehouse structure, Assigning Plant and Storage location to different warehouses
Create Bin Structure for warehouse
Configuring Put away and Picking strategies
Stock transfer and Fixed Bin replenishment
Logic of Transfer order split based on material weight and storage type for picking against outbound deliveries
Receiving inbound deliveries with handling units, packing outbound deliveries using Handling units, using HU bar codes
Mobile Data Entry, GR/GI by delivery/HU/Staging area/shipment, Put away by SU/TO/Delivery, Picking by SU/TO/Delivery, Pack and Unpack,
Define queue and change assignment, using bar code, Printing bar code labels, Configuring output types for bar code labels, configuring bar code label printing, Post GR/GI/TO confirmation by scanning bar codes
Worked on CIN projects and capable to handle CIN related processes, issues and resolve them.
Good understanding of GST implementation
Worked in Shell India Roll out, Federal mogul SAP upgrade from 4.7 to ECC 6.0 system
Expert in configuring Interfaces between R/3 and Non-SAP systems, configuration of partner profile, Ports, message types, basic types, Testing of IDOC flow between SAP and Non-SAP systems. Extension of Idoc to match business requirements, Customizing function module to meet business requirements
Comprehensive Experience in Business Process of Iron and Steel, Electronics and Consumer items, Chemicals, &Oil and gas and Full Life Cycle methodology needed for a successful Project Implementation.
A highly motivated team oriented professional with sound training and expertise in SAP MM and WM Implementation and training. More than Fourteen years of practical industrial experience in material management and warehouse management.
Knowledge on Configuration of SAP Extended Warehouse Management (EWM) – Master Data, Functional and Document Data, SAP ERP and SCM/EWM Integration, CIF, Delivery Document Integration, EWM Inbound Processes, EWM Outbound Processes and Internal Processes, EWM RF Framework, Warehouse Activity Monitoring, Batch and Serial Numbers in EWM, EWM Structural Elements like Warehouse Process Types, Supply Chain Unit, Storage Type and Roles, Storage Sections, Activity Areas, Work Centres, Staging Areas, Bins and Bin Structure.
Worked on CIN projects and capable to handle CIN related processes, issues and resolve them.
More than Fourteen years of experience in project analysis, customization and implementation and support of SAP MM and WM
Done more than 15 Training sessions on SAP MM and WM Modules and trained several junior SAP Consultants
Trained in SRM module (7.0 Release) in the following topics.
Self service procurement
Plan driven procurement
Strategic purchasing and sourcing
Operational contract management
Catalog management (MDM)
Supplier Enablement (SUS)
Service procurement
BI Reporting
Trained in SAP EWM Module in the following areas
EWM Organizational structure
APO Core interface
EWM master data
Goods receipt process (inbound process)
Goods issue process (outbound process)
Posting changes and physical inventory
Labor management
Yard management
Trained in S/4 Hana Simple Logistics
Show More
Skills
Web Development
Development Tools
Others
Programming Language