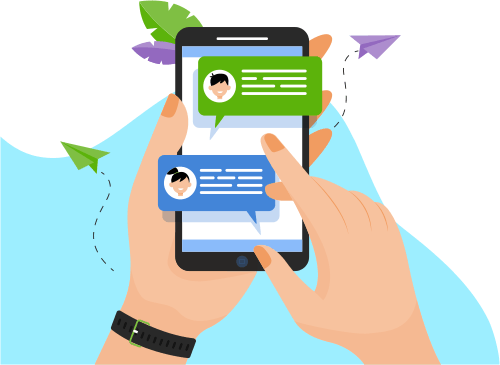 Now you can Instantly Chat with Sheetal!
About Me
I am a Manual Tester and I am moving into Automation.
I have worked with DBSBank and TeBS in Singapore and with Fasdec Solutions and Holtec Consulting Pvt.Ltd in India as a Software Tester....Solutions and Holtec Consulting Pvt.Ltd in India as a Software Tester.
I have experience in Banking & Financial (Industrial Domain) and HR & Payroll (Enterprise Business Process Domain).
As part of my assignments,I have been in GUI/Usability/Functional/Integration/SIT/UAT/Regression/BlackBox Testing/Pilot Testing.
I am expertise in Writing Test Scenarios,Test Cases,Execution of test cases and Reporting defects.I have worked on testing tools like Quality Center, Testlink (Test Management Tool) and Bugzilla(Defect Management Tool).
I have strong knowledge in Java 1.8 and Selenium(with POM approach and Hybrid framework) and Github.
Show More
Skills
Web Development
Software Testing
Database
Programming Language
Development Tools
Others
Operating System
Portfolio Projects
Company
DBS Chat Banking,Singapore
Contribute
 Involved in verifying the appropriate responses given by the bot for respective queries asked by the user.  Involved in checking the performance of the bot manually.  Involved in security related
Description
Chat banking is easy to use and secure services which allows users to enquire on our products & services to get account and card information without leaving your social media platform. Chat Banking allows customer to check your account balance, pay credit card bills and more. With a one-time registration on your Facebook Messenger account on our DBS/POSB Facebook messenger. Customer can perform the below transactions:
Perform simple banking transactions anytime, anywhere via chatbot.
Ø  Instantly access your bank account and card details via chatbot.
Ø  Pay your DBS/POSB credit card bills via chatbot.
Show More
Show Less
Company
CASA NTB & NTP (DBS Customer Onboarding)
Contribute
 Participated in Requirement gathering with Business.  Enhancing chat baking to account opening and providing best results on chat.  Participated in writing Functional Specification.  Responsible
Description
The Purpose of this project is for Account Opening via PWEB (public website) for both NTB (New to Bank) and NTP (New to product) customers. Currently customer has to walk-in to the branch to submit their application for a CASA account opening. The aim of the project is to achieve:
Ø  Transform all the back-end staff processing to system process, aim for minimum or zero human intervention
Ø  Purposes is to save manual effort and make the sign-ups scalable
Show More
Show Less
Company
Integrated IP & Contracts Management System (IPMS)
Contribute
 Understand and analyze Business, Functional, and Technical UI requirements of the release.  Create Test Strategy (Give timelines and risks associated) and test approach (detailing about test Strate
Description
Integrated IP & Contracts Management System (IPMS) is an integrated system designed to track the management of IP and license-flow throughout the entire life cycle of industrial capital development (the development and management of IP), the exploitation (deal-making, license grants etc. with a view to commercialization of IP) and record-keeping (archiving of contracts and tracking of draft agreements, signed agreements and key contractual terms).
ETPL does all business processes manually through paperwork and use the system as a data depository to capture the final outcomes.
    The objectives of the system for ETPL are:
Ø  Automation of paperwork
Ø  Improve employee productivity
Ø  Improve speed of processing
Show More
Show Less