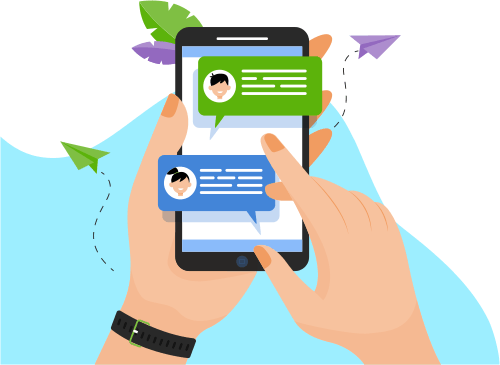 Now you can Instantly Chat with Sravya!
About Me
I am a competent Drupal Developer with 6+ years of experience in Drupal technologies with prestigious
organizations in IT industry. Presently I am serving Teletext Holidays as Lead Developer.
I have experience in architecturing the applica... am serving Teletext Holidays as Lead Developer.
I have experience in architecturing the application, handling end to end responsibility for project delivery and
leading the team.
I am proficient in technologies and tools such as Linux/Unix, Windows XP/08,10, PHP, MYSQL, Symfony, HTML, CSS,
JavaScript, jQuery, AJAX, WAMP, XAMPP, Tortoise SVN, Filezilla, WinSCP, GIT, PHPStorm, NetBeans, and CodeSniffer
etc. Have ability to resolve complex queries of clients and team members at ease.
Have successfully executed a number of projects, end-to-end, in stressful and challenging environment. Have
received multiple awards and recognitions for the same.
Strongly self-motivated team player with excellent communication, interpersonal relationship, analytical and
problem solving skills.
I am sure of my ability to add significant value your organization. The attached resume gives a brief account of my
abilities and projects done by me over the years. However, I feel discussion across the table will demonstrate my
abilities. Therefore, I look forward to an opportunity to meet you for a discussion.
Show More
Portfolio Projects
Company
Teletext Holidays
Description
Architectured the revamp of the site from Drupal 7 to 8..

Built the site useful for both partially decoupled and fully decoupled purposes. Followed component driven methods.

Lead the backend and frontend team in delivering the project.

Migrated the content available currently in JSONs completely to Drupal database including assets.

Implemented all kinds of caching mechanisms to improve the performance.

Exposed the migrated data using REST APIs

Being a single drupal developer, was responsible for entire Drupal implementation.

Implemented elastic search connectors and GraphQL APIs

Handled both backend and theming of Drupal 8.

Implemented functionalities like custom modules, custom forms, custom blocks, custom Twig Extensions, custom Validators, custom theme etc.

Handled code reviews, deployments, lower environment syncing, code sniffer validators, w3c validation standards.
Show More
Show Less
Description
Worked on building  the site from scratch  in Drupal 8.

Worked extensively on custom module, foundation based custom theme development.

Worked on complex functionality like search, product features, compare and registration forms.

Taken the backend ownership of the project

Collaborating with onsite business and developers on the requirements to plan the sprint.

Worked on GIT versioning and Jenkins deployment.
Show More
Show Less
Description
Involved in implementing the centralised database architecture.

Migrated the child websites from drupal 7 to 8.

Involved loads of content(around 9k nodes)  as part of migration

Worked on  creating custom modules, bootstrap based custom theme, custom REST APIs, Crons and queues as part of exposing content to child websites.

Created reusable components for theming and modules as part of creating child websites.

Integrated Apache solr search for the websites
Show More
Show Less