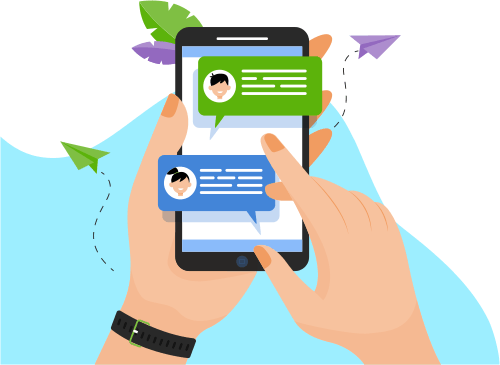 Now you can Instantly Chat with Satyadhyan!
About Me
Certified Scrum Master & IBM Certified Database Associate with more than 11 years of experience in including 2+ yrs in AI/ML related projects:
~Software Developmen...in including 2+ yrs in AI/ML related projects:
~Software Development                                                ~Requirement Gathering                             ~Production Support
~Client Servicing                                                              ~Team Lead/Management                           ~Liaison & Coordination
~Scrum Master
Good understanding on below AIML topics
~Classification & Regression                                       ~Natural Language Processing                   ~Decision Trees
~Convolution Neural Networks                                  ~Recurrent Neural Networks                      ~Image Processing
~Clustering                                                                         ~KNN                                                                   
AIML/Data Science Knowledge: Involved, Lead & implemented ML projects in Westpac Account using Python and ML techniques/models. Provided POC for legal Chatbot and Face recognition for Defence Department, Secunderabad.
Domain knowledge: Banking and Financial services. Expertise in end-to-end implementation of various projects including designing, development, coding, implementing software applications in IBM Mainframes environment using COBOL, JCL, DB2, CICS, VSAM, PL1, IMS DB. Deft at carrying out activities like Analysis, Unit & System testing, Production support, Team leading, technical review and configuration controller functions. Skilled at maintaining SVN and VSS Databases for project related activities. Experience in implementing Quality practices, conducting and attending quality audits. Experience of working in IBM Mainframe and MF-COBOL environments. Played ScrumMaster role as well and have good understanding of scrum concepts.
Involved in various projects for international clients like Westpac Baking, Sydney, Australia, Fiserv Mortgage Services, Southbend, IN - US, CheckFree Corporation - Dublin, OH – US, Personix, Houston, TX- US, Bank of Ireland, Dublin - Ireland. Sound understanding of the SDLC. Proficiency in mapping business requirements, technical documentation, application design, development, integration, testing, Support activities and troubleshooting of applications. A keen planner with strong skills along with abilities in managing large projects. Possess excellent interpersonal, analytical and problem-solving skills.
Show More
Skills
Software Engineering
Programming Language
Database
Development Tools
Data & Analytics
Others