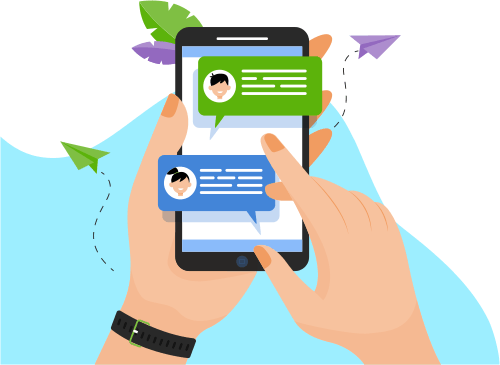 Now you can Instantly Chat with Vegesna!
About Me
 Over 11 years of experience in Mobile Application Testing, Mobile Handset tests and Web application testing which includes both Manual testing and Automation testing on most of the mobile operating systems like (Android, iOS, windows and Java). ...d Automation testing on most of the mobile operating systems like (Android, iOS, windows and Java). Strong experience in Gaming, logistics, retail & e-commerce domains with primary focus on mobile E2E test Automation and Framework development and Team management.
• Extensive industry experience in validation services for Business to Business and Business to client applications testing. • Strong hands on experience in functional automation of apps developed on various technologies. • Strong understanding of QA principles, QA Process and software development life cycles. • Experience working in Agile (Scrum) methodology in cross functional teams.  • Expertise in analyzing the Business Requirements & Functional Specifications. • Expertise in designing and developing strategic Test plans, Test Cases, and Test Reports for manual and Automation tests. • Expertise in working on project proposals, test estimations and Resource planning. • Expertise in performing different types of Testing: Black Box Testing (Functional Testing), White Box testing, System Testing, Integration Testing, Regression Testing, Acceptance Testing, Sanity Testing, Back End Testing, GUI Testing, Adhoc Testing and API Testing on web services.  • Expertise in doing feasibility of test cases for automation and tracking status of TC in JIRA. • Expertise in designing automation Framework using Xamarin UITest, C# as native language with data Driven approach. • Proficiency in C# programming with development of Automation framework. • Expertise using Nunit, TestNG framework for Unit testing, Maven and Ant for Project building tool, Git for version control and Jenkins & Teamcity for Continuous Integration. • Proficiency in using Mongo DB in E2E testing projects as a backend database. • Expertise in using different Spying tools like Firebug and Fire path element as a Firefox add - on for addressing web elements using locator's ID, Class name, CSS Selector, Xpath etc.   • Expertise in Leading automation sprint planning, daily scrum, retrospectives and demos. • Expertise in leading complex testing projects from initial conceptualization through implementation in global delivery model with testing team based both onshore and offshore. • Experience in Plan, organize, estimate, document and execute UAT activities. • Experience in Reporting and tracking the defects using HP ALM, Quality center, IBM Clear Quest - DMS and QADB tools. • Experience in creating Test Summary Reports, Defect Summary Reports & Traceability Matrix. 
Show More
Skills
Web Development
Software Testing
Programming Language
Development Tools
Others
Software Engineering
Operating System
Database