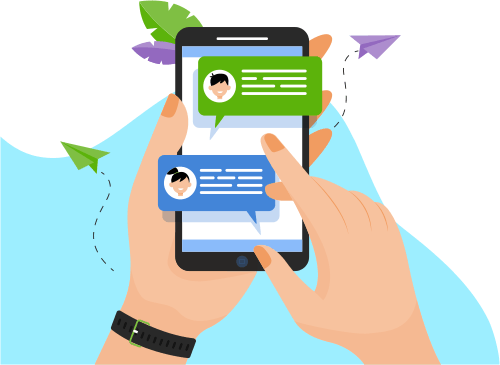 Now you can Instantly Chat with Vishalakshmi!
About Me
Certified Blockchain Consultant by IIIT Hyderabad
Knowledge on SAP BW/4HANA 1.0, SAP BW/4HANA 2.0.
Knowledge on SAP Leonardo.
Knowledge on SAP Fior

...

Knowledge on SAP Leonardo.
Knowledge on SAP Fiori.
7.6 years worked on SAP BI NETWEAVER 7.0 and BW 3.X (3.5, 3.1c).
Involved in SAP Implementation and production support includes Data-Modeling, Data Extraction and Reporting.
 
Experience in working with distributed applications.
Smart contract development by using Solidity in remix IDE.
Understanding of various distributed consensus methodologies like POW, POS, POET, BFT and variants, Federated BFT.
Having a strong understanding in developing ERC20 tokens.
Strong understanding of cryptography, including asymmetric with public and private keys, symmetric, hash functions, encryption and signatures.
Developing and deploying smart contract based Blockchain applications to solve real business problems.
Developing Proof of Concepts using blockchain technology with Meteor framework.
Strong understanding of Bitcoin and other crypto currencies.
Sound knowledge on ICO and IPO revenue model.
Knowledge in Stratis Blockchain and its architecture.
Knowledge on Oracles wizard tool.
Understanding platforms like Hyperledger Burrow, Hyperledger Fabric, hyperledger Iroha, Hyperledger Sawtooth, Ethereum, Chain, IOTA, Sia, Stratis
Show More
Skills
Web Development
Others
Development Tools
Software Engineering
Programming Language
E-Commerce