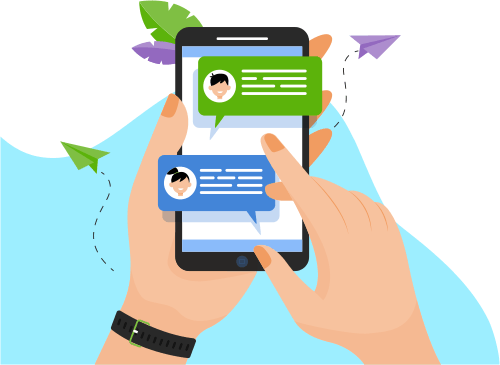 Now you can Instantly Chat with Sneha!
About Me
->Worked for 5 years at Infosys Limited, Hyderbad as "Senior Systems Engineer(Java Developer)" which is an mid level position for a programmer.I later moved to Dubai with a spouse visa and currently living in Dubai working for Etisalat Telecom Cor...ter moved to Dubai with a spouse visa and currently living in Dubai working for Etisalat Telecom Corporation as a "Java Developer".
->Worked on Core JAVA,J2EE,Spring framework(MVC and Boot),Hibernate,JavaScript,JSP,HTML5 ,CSS3,MySQL, SQL,Restful Webservices,Prime Faces,React JS,Spring Data JPA,Maven and open to learn new technologies.
Show More
Skills
Web Development
Others
Database
Development Tools
Software Engineering
Operating System
Graphic Design
Portfolio Projects
Company
Order Together Platform Development for AnyOrder Delivery Services
Role
Full-Stack Developer
Description
Any Order Delivery does ON-DEMAND deliveries within ONE hour an order is placed on our Dispatch System. ANYORDER has partnered with the leading food-ordering platforms to increase the base of customer coverage for client partners at the same time implementing a seamless integration of existing technologies to our platform for that fast dynamic dispatch of pickup and deliveries of orders.
The platform is composed of an online food ordering and delivery solution for events or bulk orders.
This provides user a user friendly interface to place order.
Key Responsibilities:
To get clear understanding on requirement from the clients.
Analyze the impact of the requirement.
Worked on creating cumulative fine analysis.
Built effective logic to implement the given requirement. Ensure the logic has no impact on the business.
Deliver high quality reliable software as per requirements. Develop a generic code which could be utilized by multiple users without making any alterations to it.
Development of online food delivery application and admin dashboard using Java programming language and React JS (front-end).
End to end testing for defect fixing.
Act as a key point of contact for the platform development and for resolving contingencies.
Show More
Show Less