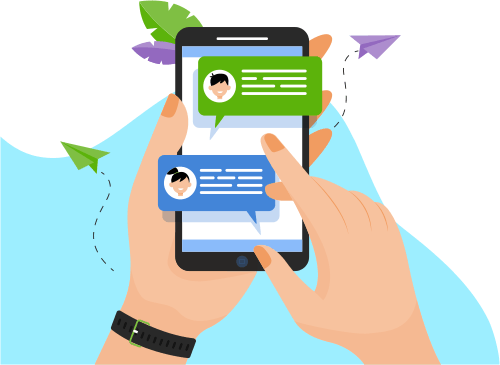 Now you can Instantly Chat with Himagiri!
Portfolio Projects
Company
Senior specialsit
Role
Analysts (Non programmer role)
Description
Experience in updating SCCM Current Branch from1802, 1806,1810 & 1902.
Configuring, Deploying, Monitoring and Troubleshooting Software update deployments (patching) through SCCM.
Configuring, Deploying, Monitoring and Troubleshooting Application Deployment through SCCM.
Configure Ivanti (Shavlik) for third party patching for Workplace.
Infrastructure management of System Center Configuration Manager 2012 R2 and SCCM 1511 to 1902.
Configuration and Management of Software inventory, Hardware inventory and Software Metering on clients.
Managing the compliance of clients through compliance settings.
Enabling Site server backup and troubleshooting back up related issues.
Deploying and Servicing of Windows 10 and Office 365.
Assigning security roles, security scopes by using role-based administration (RBAC).
Importing boot Images, drivers and task sequences in to SCCM.
Importing custom images and deploying task sequences.
Experience in deploying operating systems through PXE, Multicast and Media.
Customization of reports by using SQL based reports.
Implementation of Secondary sites and Distribution Points.
Coordinating with Network and Server Teams in resolving the critical problems.
Incident, service requests and change management through ticketing tools such as SNOW and experience in following ITIL processes.
Experience in features such as Peer cache, BranchCache and CM Pivot.
License Management through Asset Intelligence.
Knowledge on concepts of Co-Management and Hybrid Management by Microsoft Intune and Azure active Director Integration.
Show More
Show Less
Company
senior sccm administrator
Role
Analysts (Non programmer role)
Description
SCCM client deployment with various methods and managing SCCM clients.
Setting boundary and enabling discovery methods.
Packages and Application deployment.
Maintenance of different Site roles and components of SCCM environment.
Deploying APP-V applications through SCCM.
Expert in Patch Management and Software Distribution Management process
Good Understanding of queries in Microsoft SQL.
Good understanding in Windows Operating system.
Proficient in Win7, Win8 and Win8.1, win 10 operating systems and good knowledge of file system and registries
SCCM Site Server configuration & troubleshooting.
Managing and maintaining the site systems.
Experience in using third party tools such as Client Center, WMI explorer and Right click tools.
Show More
Show Less
Company
sccm administrator
Role
Analysts (Non programmer role)
Description
Site Servers:
Experience to handle 20000+ Assets for SCCM environment.
Coordinate in managing the SCCM 2012 Hierarchy.
Monitor the performance of management point and distribution point servers.
Monitor the site health status for primary site server.
Creating Distribution Point (DP) as per requirement.
Creating Boundary groups and adding IP subnet in ADSS.
Implementation of Secondary site
Configuring SCCM regular backup and Maintenance plans for SCCM database as per the requirements
Client Management:
Managing Devices and users using AD discovery methods
Collection Creation based on the customer demand either dynamic or static.
Install SCCM Client through push method and manual installations.
Troubleshooting non-healthy clients when issues are reported.
Software Distribution:
Create software package /Applications in SCCM based on the requirements
Update the packages /Applications in the distribution points as required.
Advertise the package for installation and un-installation of application based on the requested system or defined by customer.
Monitor the advertisement success and failure status reports.
Software Updates:
Coordinate with service coordinators for monthly patch released
Test the Security patches in the UAT and update the results to the Service coordinators.
Creating Update lists, Deployment packages and Software update groups in SCCM 2012 and Distribute the update to respective distribution point.
Provide Patch analysis and monthly dashboard report to customer for the monthly patch deployment.
Active Directory:
Active Directory service 2008 R2.
Installing and configuring Windows server 2008R2.
Health Checking and Patch Activity for Servers
Creating Organization Units, Groups and Users.
Joining the Workgroup Machines to Domain.
After domain joining retrieve all those user's applications and data's.
Show More
Show Less