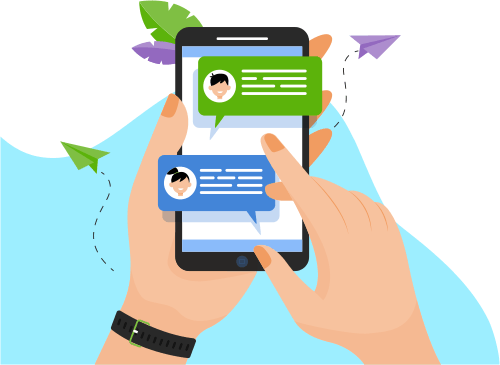 Now you can Instantly Chat with Venkatesh!
About Me
9.6 years' experience in User Interface / User Experience designs for mobile & web application products. Web, mobile native user interface/experience (iOS, Android) & web, custom Applications.

Ability to build B2B, B2C creative studio...rience (iOS, Android) & web, custom Applications.

Ability to build B2B, B2C creative studio from scratch level. Team building and management.

Startup product GDD ("Growth-Driven Design") process, digital marketing & Social media branding/promotions, product SEO services.

Lean startup & user-centered design methodology. Focused on digital marketing, SEO, AR/VR. Interested to work with startup companies, concept to prototype designs. Team management, training. Candidates interview, evolution, selection and onboarding to the organization.

Art direction for the development team. Project planning & management. User experience storyboarding, user journey, user flows, architecture design & development for the entire software life cycle. Estimating cost/time efforts on particular software design period.

Jira user journey steps creation, product backlog initiation, sprints release to the design/dev team to track on time for the project deliverables. Fulfill updated design trends in software apps. Up to date improvement on navigation user experience in entire software app/portal/web/custom products.

Kick-ass speed on a prototype using adobe creative design tools.

UI/UX design & development services for startup companies.
Onsite (or) Offshore customer support.
Corporate branding & advertisement design support.
Freelance UI/UX services support.

Expertise/Interested Domain Areas :
Enterprise, Retail, Entertainment, Insurance & Banking, Health Care, e-Commerce, Smart Governance, Game Development, Social Media, Oil & Gas.

Focused Technologies :
iOS, Android, Windows, Responsive Hybrid Applications, Smart TV, Embedded Systems, Bluetooth, 3D Augmented / Virtual Reality Products E-Commerce/Defense Security Systems.

Specialties:
User Interface/Experience Visual Design, Sketch & Wireframes, Rapid Prototyping, Graphic Design, Professional Multimedia. 
Show More
Skills
Web Development
Others
Programming Language
Development Tools
Data & Analytics
Operating System
Mobile Apps
Networking & Security
Graphic Design
Software Engineering
Database