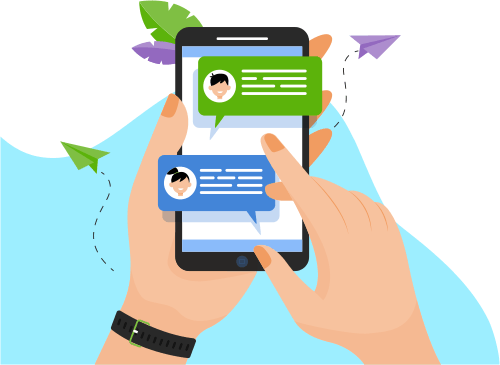 Now you can Instantly Chat with Tabassum!
About Me
 Skilled in Angular 6,7,8, HTML5, CSS 3, and JavaScript
I have knowledge of NodeJS, MongoDB and MySQL technologies
Expertise in applying the latest software development approaches includingMVC,AJAX, Object Oriented, JavaScript, JS...plying the latest software development approaches includingMVC,AJAX, Object Oriented, JavaScript, JSON.
Expertise in debugging and troubleshooting existing code using Firebug and Developer Tool.
Hands on experience in Single Page Application Development using Angular 6+.
Key team member in agile development team with ability to flex according to business needs and understanding of team member role.
Show More
Skills
Web Development
Database
Others
Portfolio Projects
Description
On-Line Shopping :
Description:
The objective of this project is to develop a general-purpose e-commerce store where any products can be bought from the comfort of home through the Internet. However, for implementation purposes, this paper will deal with an online Shopping Cart. The Shopping Cart is a virtual store on the Internet where customers can browse the catalog and select products of interest. The selected items may be collected in a shopping cart. At checkout time, the items in the shopping cart will be presented as an order. At that time, more information will be needed to complete the transaction. Usually, the customer will be asked to fill or select a billing address.
Roles & Responsibilities:
- Involved in understanding and analysis of the requirements from Managerial board.
- Develop scalable applications using the MEAN (Mongo-DB + Express.JS + Angular.8+ Node.JS) Stack and created rest service development using Node.JS, Express.JS and MongoDB.
- Updated the application with new features of Angular8.
- Worked with Angular 7 Routers, Forms modules, Services, Dependency Injection, HTTP Client.
- Implement responsive web design using media queries and bootstrap.
- Developing Admin Module, Vendor Module
Environment:  HTML5, CSS3, Angular8, Bootstrap-4, Node JS, Mongo DB, Visual Studio Code
Show More
Show Less