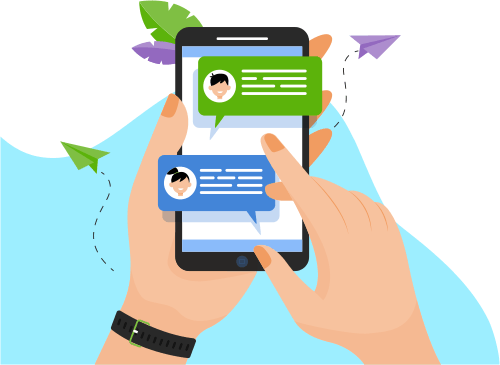 Now you can Instantly Chat with Ninad!
About Me
With an experience of almost 6.5years, I have been specifically working more in Mobile Application Development, Embedded Devices, and Web Development. I see technology as a catalyst to create value, & a tool to impact lives of people positively. T...nt. I see technology as a catalyst to create value, & a tool to impact lives of people positively. Technologies that don't improve the way people live their lives or the way people think are not the technologies that excite me. I aspire to change the world and help people live a better life. I am passionate about Startups, Product Design, Content Marketing Strategies and Growth Hacking.

For me, work is all about creating that same positive impact on society. Proactively understanding the problems, and resolving those with the help of technology and a good intent, is what I think is today's need. I have great faith in the process of continuous learning and improving your skillset, but I also think that only technology won't help all the time, tech vertical will be meaningful when it is blended with creativity and innovation around it. I strongly believe, it is good to always stay updated with market trends, new technologies and cool tech stuff that happens around, but learning it only to fill up your resumé doesn't make much sense to me.

I love to network with people, I see a huge opportunity in connecting with relevant folks and creating value out of it. I was a huge fan of Captain Planet during my childhood, where 5 people join their powers(viz. Earth, Fire, Wind, Water, and Heart) together, and Captain Planet emerges out of it. I feel professional life is no different, once we all decide to play on the strengths of each individual, something more powerful and beautiful, emerges out of all the meaningful hustle.

I want to live Life in a broader way, that's the only goal. I have 5 decades of work left in me. I want to make it Grander, I want to make it Spectacular. 
Show More
Skills
Web Development
Data & Analytics
Database