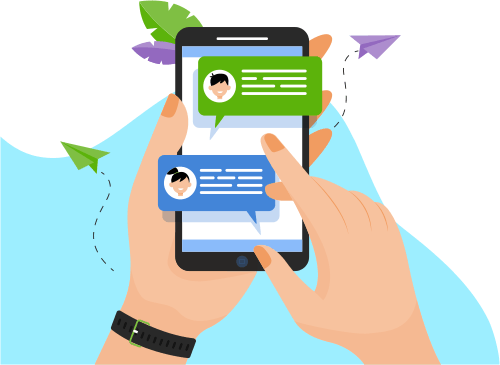 Now you can Instantly Chat with Deepti!
About Me
Dear Whomsoever, it may concern,
I have over 15 years of Software Development and Project Management experience includes responsibilities such as Software Testing, Quality Assurance, Reporting & Documentation and Client Relationship Manage...uch as Software Testing, Quality Assurance, Reporting & Documentation and Client Relationship Management. I have also been a part of ISO certification for a start-up (Quantum Link Communications Pvt. Ltd in Mumbai.)
I have 9+ years of exposure to agile with 6 years as a scrum master and agile project management. I have recent experience as Migration Project Manager to manage migration of Non SAP data centres to Azure cloud.
I am writing to apply for the position of Scrum Master/Project Manager position
I am currently Freelancing at upwork as a Scrum Master. This role requires me to:
Plan and schedule project timelines and milestones.
Assemble and coordinate multi-disciplinary project teams.
Track project deliverables.
Well Versed with JIRA.
Experience in managing distributed and remote teams.
Organisation Face for Client, expert in client communications.
Define project scope, objectives, staffing, resources, and deliverables.
Facilitate scrum ceremonies (grooming, sprint planning, retrospectives, daily stand-ups, etc.).
Enact change and continuous improvement increasing the productivity of Scrum teams.
Communicate with other management, engineers, product managers and support specialists on product issues.
Track and communicate team velocity and sprint/release progress.
Track and manage product backlog, burn-down metrics, velocity, and task break-down.
Work with the engineering managers to identify cross-team dependencies and manage inter-team tasks.
Teach the team to create clear and concise epics/stories.
I am a solutions-oriented person who thrives in challenging, fast-paced environments where my performance directly impacts the bottom line. I believe that my strong background in IT combined with my extensive experience in planning, executing, monitoring and closing a variety of projects, makes me ideally suited to this role.
I bring to your company my 15+ years of relevant experience and my drive for results and positive outcomes. I am prepared for the next challenge in my career and look forward to hearing from you.
Thank you for your time and consideration.
Look forward to connect at the earliest.
Best Regards,
DEEPTI MEHTA
Show More
Skills
Software Engineering
Software Testing
Web Development
Others
Development Tools
Database
Operating System
Graphic Design