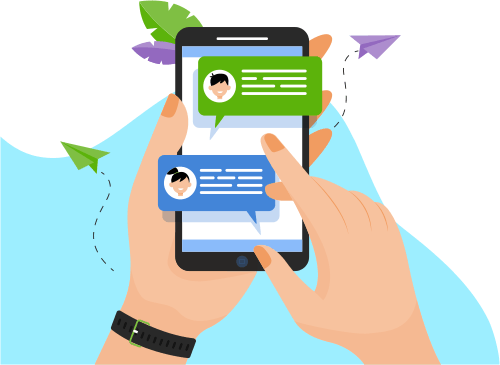 Now you can Instantly Chat with Sanjay!
About Me
Having 8.6 Years of IT experience in Development, Administration, and Implementation Technology Solutions that includes 5.6 Years in Salesforce.com & 2 Years in Salesforce Lightning

...

in Salesforce.com & 2 Years in Salesforce Lightning.
3 Years of experience in the field of Java Application Development as a Senior Software Engineer.
Fluent in Salesforce Lightning. Extensive experience in developing Lightning Components - both within the SLDS and by writing Custom Lightning Components in JavaScript within the Aura framework.
Strong Team Management skills and Team building/leadership.
Experience in Agile model.
Strong Analytical skills.
Large scale Client implementation experience.
Customer needs assessment.
Excellent problem solving/troubleshooting skills.
On-call experience.
Strong collaborative skills.
- SFDC User Management, Roles, Profiles, Security and Sharing Rules, Creating Reports and Dashboards.
Experience with Visual Force, Apex, SOQL, Process Builder.
Developed Visual Force Pages/Controllers.
Extensive experience over creating workflows, validation rules, Process Builder and sharing & security rules.
Experience in using Eclipse IDE.
Experience in Web Services(Soap).
Designed, developed and deployed Apex Classes and Apex Triggers, VF pages & Lightning Components for various functional needs in the application.                                         
SFDC Configurations/Customizations –
User Interface, Page Layouts, Tabs, Custom fields, Custom objects, Validation Rules, Triggers etc.
SFDC Data Integrations -
Experienced in Data Loads for SFDC Standard objects, Custom objects. Used different data tools – Apex Data Loader, Import Wizard, SFDC Data Export, Mass Delete etc.
Show More
Skills
Software Engineering
Web Development
Programming Language
Software Testing
Operating System
Data & Analytics
Development Tools
Others
Database