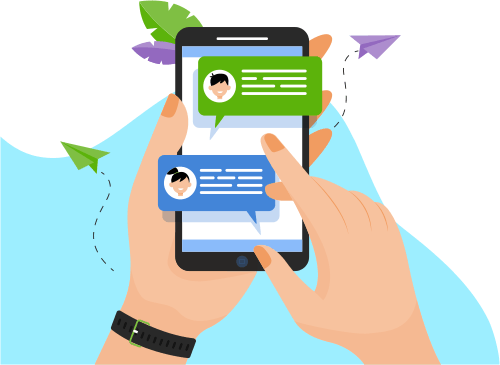 Now you can Instantly Chat with Sameer!
About Me
25+ years of robust experience in consulting and designing value engineering programs, electrical, electronic, IT and integrated consulting fields. Adroitly design and engineering supervision of electronic audio and video systems....onsulting fields. Adroitly design and engineering supervision of electronic audio and video systems. Hold credentials in administration and investment development studies, statistics and financial analysis Adroitly conducted training Programs for new employees, universities and colleges student's training, workshops and seminars. Holds License No. 13407: IT & Communication Consultant 2018, from Ministry of Commerce & Investment - Saudi Arabia a Consultant - Membership No. 226988 Saudi Council of Engineers 2018. Instrumental in a leading global multi-cultural environment with proven success in aligning technology with business needs, ensuring the complementary functioning to drive top-line growth and bottom-line improvement across organizations.
Hands-on experience in appraising strong financial appreciation and introducing corporate governance with the ability to achieve turnaround growth and positioning the organization for long-term profitability. Displayed explorative aptitude in rolling innovative strategies to transform business units into global competitive business ventures to realize the organizational technology vision. Adroit in analyzing futuristic information system needs to comply with governmental/organizational future vision, recommending custom designing solutions and introducing change in policies and procedures to attain the objectives. A global mindset and demonstrated abilities in relating to cross-functional teams of professionals across all hierarchical levels in organization & motivating them towards achieving excellence while adhering to industry best practices
Creation and Implementation :
My entry into the organization requires me to be distinguished and to be added to the best administrative and technical work and to raise the performance. It is important that I have to be effective and practical, and in all that has been accomplished and useful to the organization, I document the plans, successes, and recommendations, but avoid the fluctuations in cases where during work,  to avoid it by  Knowledge and Experience in the future.
As following below list Books Or Booklets names Documentations which were created and published:
50 Easy Ways for Conservation Power.
  Water & Power Conservation (Technical Studies and Research)
 Results of the study of the effectiveness of the Conservation P&W Program.
 Progress reports on data for investment locations.
 Progress e-reports on data for investment locations.
 Investments Report.
 Miscellaneous Investments Report.
 Achievements and development phases report.
 Statistical data in 1429H.
 Plan of completion and financial analysis.
 Develop Methods and Organization.
Study the Development of the Marketing Signboards System.
Global navigation systems integrated with GIS.
IP system and the integration of the local network and continuity of service to the local network.
The establishment of the strategic plan for information technology and estimated forecast projects costs 5 years.
KEY SKILLS:
♦ Strategic Consultant ♦ IT Management ♦ Investment Development ♦ Administration ♦ Power & Telecommunication ♦ Maintenance Programs ♦ CCTV Systems ♦ IP Telephone ♦ GIS Developments ♦ Monitoring Resources ♦ System Management ♦ Designing ♦ Contract Administration ♦ Training & Mentoring ♦ Team Management ♦ Cross-Functional Coordination ♦ Process Improvement ♦ Requirement Analysis ♦ Client Satisfaction ♦ Risk Management ♦ Value Engineering ♦ Subdual Program (Maintenance, Construction, Site man powers, and Contracts Tasks) ♦ Presentations Conferences
Show More
Skills
Software Testing
Others
Data & Analytics
Programming Language
Software Engineering
Web Development
Database
Development Tools