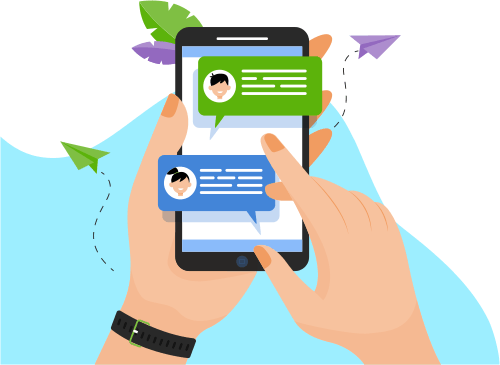 Now you can Instantly Chat with Saurabh!
About Me
To obtain an active and dynamic position as Performance Test Engineer, where I will pursue my performance testing and engineering experience to enhance my technical skills and in turn, make a significant contribution to the organizatio...ience to enhance my technical skills and in turn, make a significant contribution to the organization.
PROFESSIONAL SUMMARY:
4 Years of experience in Performance Testing using HP Load Runner, JMeter.
Experience on various types of Protocols Web (HTTP/HTML), Web Services, Web Sockets.
Experience in Database testing and MQ.
Experience in testing Mobile application using Apache JMeter.
Experience in Requirement Gathering, Test Plan creation, Scripting, Execution, Performance Analysis and Server side monitoring.
Experience in Scripting Techniques like Correlation, Parameterization and Script Enhancements as per business requirements.
▪ Having Good Experience in Recording and Enhancing the scripts based on the Performance Test Critical Business Transactions.
   Experience in Smoke Test, Load Test, Stress Test, Endurance Test, Benchmark Test and Spike Test.
Having good experience in designing Scenarios and executing them using Controller.
Have exposure to APM tool like AppDynamics.
Experience in server monitoring using Perfmon Tool.
Ability to drill down and identify Performance related Bottlenecks.
Having experience in analyzing Memory and CPU related performance issues.
Experience in Software Testing Life Cycle (STLC),and Performance Life Cycle(PTLC).
Good Knowledge on Fiddler and Blazemeter.
Able to evolve myself within new environment and good at understanding new technologies.
Good at communicating and handling clients, setting up meetings.
Show More
Skills
Web Development
Software Testing
Software Engineering
Operating System
Development Tools
Others
Portfolio Projects
Description
Understanding the work flow documents.
Creating Test plan creation,Test scenario and execution using controller.
Recorded the Business transactions through load Runner web HTTP/HTML protocol.
Enhancing the script by Parameterization, Correlation, Checkpoints Report the results
Executed the scenarios and monitored the results through AppDynamics.
 Analyzed benchmark and provided summary report to Application team with root cause.
 Re-testing of scenarios after optimization.
Show More
Show Less
Description
Requirement gathering and understanding the work flow.
AppDynamics agent configuration on server.
Test script creation using Vugen
Script enhancements by parameterization and correlation.
Creating test scenario and execution using Controller
Test Analysis using LoadRunner Analysis.
Sharing timely reports with root cause as observed on Appdynamics during test execution.
Show More
Show Less