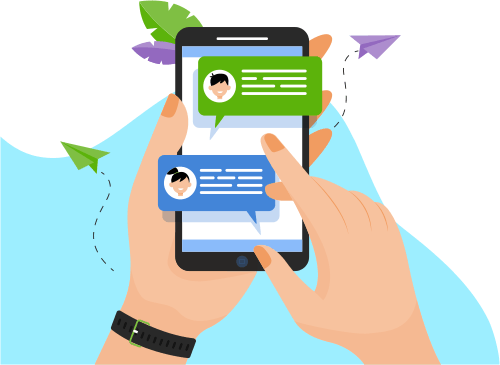 Now you can Instantly Chat with Rahul!
About Me
Having more than 6+ years of experience in System/Software Engineering and Testing which involves deep experience in Test Automation, Web Services, ...
Good understanding of Telecommunication, Investment banking and CRM domain.
Actively involved in Design & Development of Hybrid Automation Framework using Selenium Web driver, Cucumber, TestNG, Appium and Apache POI.
Experience in Developing Automation Scripts in Java, Reviewing Test Scripts based on the Requirements and Preparation of consolidated Test Script Execution Results.
Excellent hands on experience on XML Path Expressions to identify dynamic objects and using Apache POI and TestNG Annotations.
Experience in Mobile Automation using Appium. Using .apk file for the Appium automation and test scripts for MOBILE DEVICE / EMULATOR.
Having very good Experience on Agile-Scrum methods (SPM, DSM, SRM ).
Experience in build tools such as Maven, adding dependencies and maintaining pom.xml file.
Maintained the Selenium and Java Automation code and resources in SVN, GIT.
Experience in developing POM design selenium framework on TestNG platform.
Complete CRM domain work experience such as Customer Order Management, Workflow Management, Creating profiles, roles, users, page layouts, email campaigns, reports, dashboards, tasks, events and other business components.
Expertise with Core Java and Object Oriented Concepts (Encapsulation, Abstraction, Inheritance, Polymorphism and Collections).
Deep understanding of Various Software Testing Life Cycle (STLC) aspects such as Requirement Analysis, Test case Design, Test Environment setup, Testing case execution and Test cycle closers.
Good experience in using Automation Testing, Manual Testing, Quality Analysis (QA), Regression Testing and Front End performance testing.
Experience in testing Web Services using the open source testing tool SoapUI Pro.
Experience in Load Testing using Apache JMeter.
Good Experience on release of Feature Request and Bug Fixes.
Hands on experience of different Linux commands.
Ability to accurately log defects, escalate issues, risks and provide accurate management reporting.
Experience in handling a team of 6 members including Allocating daily jobs, workloads and Training new team members.
Strong leader and team player, excellent motivational skills to sustain forward growth momentum while motivating peak individual performance from team members.
Managing team performance and progress. Constantly looking for ways to improve processes and Reporting to senior managers.
Show More
Skills
Web Development
Software Engineering
Software Testing
Programming Language
Development Tools
Database
Operating System
Others