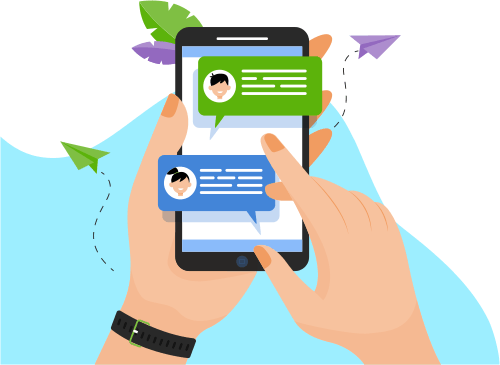 Now you can Instantly Chat with Santosh!
About Me
#Web  #Front-end Developer#Angular #Ionic 
#Geekforlife #LifeLongLearner
Thank you for visiting my profile.
Hi, I'm Santosh Kumar. I completed my MCA at the University of Hyderabad. Thanks for ch...
Hi, I'm Santosh Kumar. I completed my MCA at the University of Hyderabad. Thanks for checking out my profile.
I am a Front-end developer with having more than 4 years of experience in website development IT Software Industry and also I am working as a freelancer. I am able to work well on my own initiative and can demonstrate the high levels of motivation required to meet the tightest of deadlines.  I possess a strong ability to perform effectively, my area of expertise's
Including: Angular  7/Angular 8/Angular 9/ Angular 10, Ionic 3/ Ionic 4,Bootstrap 4, HTML, CSS, CSS3 ,JavaScript,TypeScript, RESTful API, Jquery, Responsive Web Design, LESS or SASS, JSON.
Skills
✔ HTML5, CSS, CSS3, Sass
✔ Ionic 3/ Ionic 4/Angular 7/Angular 8, Bootstrap
✔ Typescript, JavaScript
✔ Basic Knowledge of -JAVA, Python, Mysql
✔     GitHub
✔ Bootstrap/Angular Material, agGrid
Show More
Skills
Web Development
Database
Programming Language
Others
Graphic Design
Portfolio Projects
Description
Its a website called bankpluseone for an startup company and i worked on end to end API and frontend design and development.
Show More
Show Less
Company
multi tasking table
Description
It's a multi-operational or multifunctionality table with several user-friendly operations.
Show More
Show Less
Media
Description
Project 1 Smart Fynder Cognerium robotic labs Private Limited • Smart Fynder is an application that help banks to find and differentiate the good and bad customer for loan distribution by using machine learning module. • A machine Learning module work in back-end to find the good and bad Customers. • I worked as UI developer in this application and it is all done by me from scratch to end including interaction with back-end and design. • Angular 10,html,scss,bootstrap,Angular material,Chart.js, Typescript,dJango,postgresql are used in this application.
Show More
Show Less