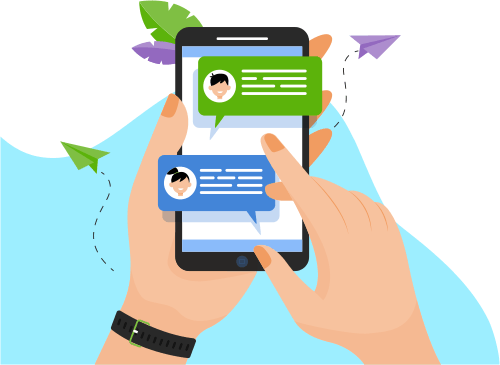 Now you can Instantly Chat with Venkatesh!
About Me
Expertice in iOS and tvOS application
Developed applications almost from scratch
Worked on social networking,Enterprice,Consumer apps(Nearly 12 apps)
Currently developing netflix and Amazon prime kind of application with VOD and Live s...y 12 apps)
Currently developing netflix and Amazon prime kind of application with VOD and Live streaming application for mostly Europe,US and Middle east customers
Exprtice in Swift,Objective-C,C,CI/CD,Agile Methodology,Test Driven Development,Various frameworks and open source SDK's,Google Maps,BLE(Wearables),UI Design,React Native(Beginner)
Show More
Skills
Software Engineering
Web Development
Mobile Apps
Others
Development Tools
Programming Language
Graphic Design
Operating System
Software Testing
Portfolio Projects
Description
ION is kind of app like Netflix,Prime.ION provide multiple features as Video on demand,Live broadcasting with multiple options to the user.Application consists Background video which always play in the background where user can aware of current streaming while surfing through app.
Show More
Show Less
Description
This application connects to your Titan Juxt Pro watch.
It also manages and monitors the Titan Juxt Pro.
Use this application to set up and manage the following features:
- Connect and disconnect from the Titan Juxt Pro watch.
- Software updates
- Clock settings
- Pedometer
- Capture Image from the watch
- Find your iPhone from watch
- Notification type and settings, etc.
TITAN Safety feature (powered by McAfee®) keeps you safe with a Panic Alarm button on your wrist. By activating TITAN Safety, in case of an emergency, you can sound a loud alarm to alert others around you and inform trusted contacts that you need help immediately. To trigger, simply press the button located at the 4th hour position on your watch for 3 seconds. TITAN Safety App lets you priority call your friends and family even if their smartphone is set to silent, vibrate, or do-not-disturb. You can also ask your friends and family to virtually shadow you on a live map with your location details, and be notified when you reach your destination safely.
►Priority Calling
Priority call is a hybrid call which uses Data(VoIP) and voice channels to share additional context information about the call. Both caller and receiver should have the application configured.
· Make your friends and family's phone ring even when their mobile devices are in silent or do-not-disturb mode
· They will receive your call with a distinct ringtone and contextual message with your specific location on a map
►Shadow me
· Family and friends can see your current location, planned route and progress in real-time on a linked map so they can be sure that you are safe.
►Panic Alarm
· Avoid potentially unsafe situations with a panic alarm button that alerts others around you and automatically makes a Priority Call to your trusted contacts.
►Check-In
· You can pre-configure your destination and the app sends a reassuring message to your family and friends automatically when you reach the destination.
Show More
Show Less
Description
Everything you need to know for your journey with Lufthansa in an app: flight booking, timetable, flight status, check-in and more. Also benefit from fast access to your personal travel details and your Miles & More account. Try it!
*** FLIGHT BOOKING ***
Conveniently book Lufthansa flights to destinations worldwide using your iPhone/iPad.
*** CHECK-IN ***
Check in quickly and simply and save your boarding pass in the app to use it offline. If you use an iPhone, you can also save your boarding pass in the Apple Wallet app.
*** TRAVEL ASSISTANT ***
As the ideal travelling companion, the personal Travel Assistant shows you all the important information about your flight in compact form on one page. You will also receive direct notification of any information updates, such as boarding gate changes, via push message.
*** SIRI SHORTCUT ***
The Lufthansa app now also makes all the information relevant to your flight available as a Siri shortcut, for example your flight status, the time remaining until boarding and your boarding pass.
*** FLIGHT STATUS and PUSH MESSAGES ***
You can request arrival and departure information on all direct Lufthansa flights and have updated information on the status of your flight sent directly to your smartphone via a push message – simply activate "Local information" in your message settings.
*** MILES & MORE ***
Log into the app and you always have your account balance available, as well as the benefits of the app's customised functions. You can directly access your service card and use it for check-in and access to the lounges at the airport.
*** SAVE YOUR DETAILS ***
Make the app your own: store your data in order to make using Lufthansa's mobile services even faster. Passport and visa details can be quickly scanned using your camera or simply typed in. Your details will then be pre-filled for you in all the right places, for example during mobile check-in for flights to the USA or when booking a flight.
*** APPLE WATCH ***
The Lufthansa app for the Apple watch is the ideal travel assistant. It offers a quick overview of flight details, seat, the gate, the terminal, a countdown to boarding and the weather at your destination.
Further information can be found on www.lufthansa.com/Lufthansa-Apps
We will be continually expanding the functions of our app. We would be pleased to receive your feedback on this.
Show More
Show Less
Media