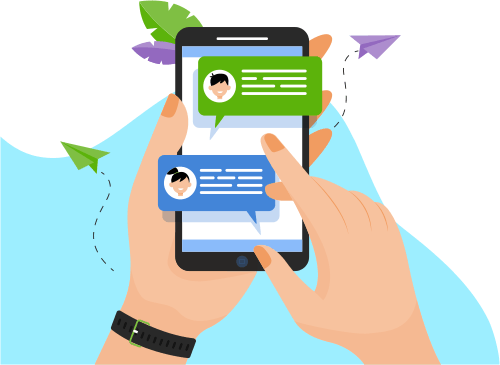 Now you can Instantly Chat with Raju !
About Me
I have 5 years experince in tableu developer with exitensive knowledge in variuos functional and technical domain of createing reports and dashboards. As a tableau developer i have create more dashboards, reports, KPIs as per client requirement a...ds. As a tableau developer i have create more dashboards, reports, KPIs as per client requirement and also senior management. After got a project we have extract the  data from client OLTPs. After getting the data we have to data preparation by using joins, blending, pivot, union etc.
Experience on Tableau 2019.x/2018.x/10.x/9.x/8.x versions in creating various Reports and Dashboards using different functionalities and business requirements.
Proficient in creating Tableau scorecards, dashboards using a Tableau functions like Calculated fields, Sets, bins, Groups, Parameters, Actions, Level of Detail (LOD), Table Calculations, etc
Proficient in design and development of various dashboards, reports utilizing Tableau Visualizations like Dual Axis, Bar Graphs, Scatter Plots, Pie-Charts, Heat Maps, Bubble Charts, Tree Maps, Funnel Charts, Waterfall Chart, Donut Chart, Rank Chart, Bar in Bar Chart, Dumbbell Chart,Pareto chart  Geographic Visualization and other making use of actions according to the end user..
Expertise in using Tableau Filter, URL and Highlight actions to switch between sheets and navigate to external or internal websites
Mastered the ability to design and deploy rich Graphic visualizations with Drill Down menu option and Parameterized using Tableau.
Expertise in designing and creating various analytical reports and Dashboards to help users to identify critical KPIs and facilitate strategic planning in the organization.
Experience in generating reports by fetching data from different sources (RDBMS/ Text/Excel) Files using Data Blending and Cross Database Joins
Knowledge in Performance Tuning of reports and resolving issues in the Dashboards.
Published workbooks to Tableau Server and Scheduling full refresh and Incremental Refresh.
Experience in creating various filters like quick filters, data source filters, Cascading, context filters and user filters in Tableau.
Strong understanding of project life cycle and Agile based SDLC methodology.
Expert in Trouble shooting, Performance tuning the reports and resolving the issues in the dashboards.
Strong interpersonal skills with demonstrable verbal and written communications to maintain effective work relationships with all levels of personnel.
Show More
Skills
Data & Analytics
Database
Development Tools
Others
Portfolio Projects
Company
CSQM(Chain of Supply Quality Management)
Description
Created technical designs for the various reporting requirements.
Extensively used data blending, embed functionalities in Tableau.
Helped client reporting teams migrate from traditional static Excel reporting to a more interactive and powerful Tableau dashboard solution.
Built Complex Reports using advanced reporting functions like with YTD,MTD calculations, percentage differences, sets and groups etc.,
Identify new metrics and enhance the existing KPI's.
Developed customized calculations and table calculations when required.
Created side-by-side bars, Scatter Plots, Stacked Bars, Heat Maps, Filled Maps and Symbol Maps according to deliverable specifications.
Extensively created dashboards with multiple worksheets, linear graphs, pie charts and crosstab. 
Created technical designs for the various reporting requirements
Created action filters, parameters and calculated sets for preparing dashboards and worksheets in Tableau.
Show More
Show Less
Media