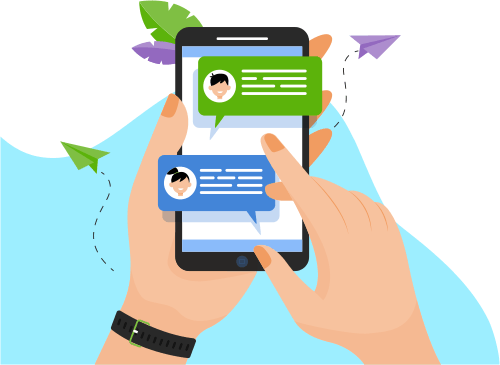 Now you can Instantly Chat with Rajesh!
About Me
To obtain a challenging position in Software Development of complex systems and advance my skill sets
Willingness to work in a highly dynamic environment and ready to take up challenges
Professional Summary¬...hly dynamic environment and ready to take up challenges

Professional Summary                                                                                                          
Over Total Experience  7+ Years of Experience in Software Support for Application.
Over 6.1 yrs. of Experience in Software Development Life Cycle Covering Analysis, Design, Development.
Experience in writing Complex T-SQL Queries, Stored Procedures, Views and Indexes on SQL Server2008.
· Plan, design, and implement application database code objects, such as stored procedures and views.
Extensive experience using SQL Profiler, Execution Plan and SQL Database Engine Tuning Advisor.
Very good experience in Installation, configuration and maintenance of SQL Server.
Having knowledge on XML (SQL).
Maintenance of Database and look after for low burden of the Database.
Writing complex T-SQL Queries, Views as well as Stored Procedures and obtaining result as much as faster by using the Indexes.
Dedicated team player, a self-motivated individual, and a fast learner with excellent interpersonal, analytical, problem solving communication and client interaction skills.
Work with business stakeholders, application developers, and production teams and across functional units to identify business needs and discuss solution options.
Plans and accomplishes goals by required deadlines.
Interested to work on new technologies (R&D).
Hands on experience on Agile methodology as well as water fall model
Show More
Skills
Web Development
Database
Programming Language
Others
Portfolio Projects
Description
Smart Rev is a RCMS project deals with  the US Hospitals ,it maintains patients and hospital related data   mainly  deals with bill payments and claims. Hospital agents can easily follow up with the patients by using this application and also this can be used to claim bills easily through the third party agents.
Show More
Show Less
Company
Hospital Management Suite
Description
At the core of HMS is the Electronic Medical Record (EMR), made possible by the Single integrated database design. The EMR integrates a document delivery system that allows the instantaneous storage and retrieval of both electronically generated and handwritten material from any terminal in the HMS system.
                                        HMS front office strengths include its Radiology, Laboratory, and Pharmacy, IP (IN PATIENT BILLING), OP (OUT PATIENT BILLING) and Ward systems. Overall, HMS is a powerful yet flexible system that can streamline both medical and business processes.
          
                            The HMS back office is a comprehensive product suite comprised of all the applications necessary to administer a hospital. From a full-featured accounting system including General Ledger, Accounts Receivable, Accounts Payable and Fixed Asset Maintenance modules, to Purchasing and Inventory modules that handle all materials Management, the HMS system provides fully integrated back office functionality in addition to a full Human Resources Management and Payroll system.
Show More
Show Less