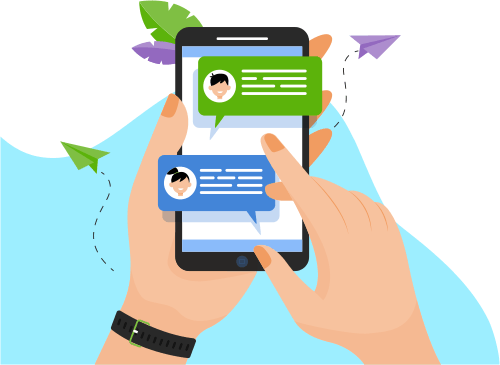 Now you can Instantly Chat with Aslam!
About Me
Dear Sir/Madam,
Being a proponent of Software craftsmanship, I describe myself as a Software Developer with a strong focus on quality and creativity. Having spent 14 years into Software development, I have gathered experience in several te...reativity. Having spent 14 years into Software development, I have gathered experience in several technologies and programming paradigms. Since the start of my career, I have developed software using Java programming language and it is my main programming skill. Apart from Java I have also used Python, GO and java-script for some of the projects.
I was involved both in high level design and low level design of various systems, evaluated various technology stacks as part of building enterprise applications.  Though I have used Java and frameworks like Spring, Hibernate and Struts in most of the projects I always have kept myself updated with the latest technologies in the IT industry like Angular-Js and Spring Boot. I'm very keen about bringing innovation using the latest technological tools available today and automating things for a better customer experience and a better return of investment.
I'm very comfortable and effective working with international clients and have demonstrated that by working at on-site in USA for more than a year on multiple occasions and I'm very inclined to work with people from different cultural backgrounds.
I also define myself as a creative and solution-based/open-mind person. For this reason, I would like to be a part of team in a company which working on any area and would be glad to be chosen for a permanent position.
After all these years of my professional life in different roles and responsibilities, I can fully dedicate myself for a role/position working for  remote job.
I hope to be invited for an interview and take my chance to live out my dream.
Thank you!
Best Regards,
Show More
Skills
Web Development
Software Testing
Programming Language
Networking & Security
Others
Database
Development Tools
Software Engineering
Operating System
Mobile Apps
E-Commerce
Graphic Design