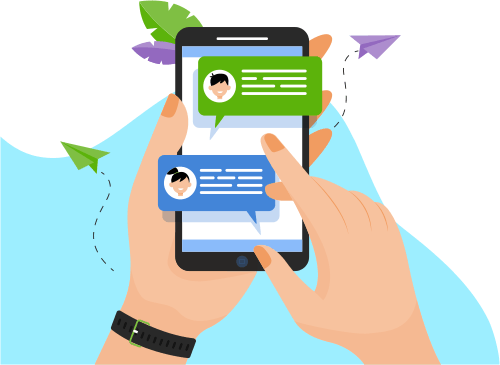 Now you can Instantly Chat with Saravanan!
About Me
I am working as Senior Member Of Technical Staff lll in Mavenir Systems, Bangalore, India.
Background
Working in Mavenir since July 2019.
Working in IT since 2004 (Alcatel-Lucent, Wipro technologies, Tec...n Mavenir since July 2019.
Working in IT since 2004 (Alcatel-Lucent, Wipro technologies, Tech Mahindra, Tata Consultancy Services, Ericsson India global services).
15 years  Telecom domain (Wireline, Wireless, VoIP, Cloud products).
Particular Areas of expertise:
1.     Fixed, VoIP (VoIP phones, Alcatel Voice tool, SIPp, Audio codes) & Mobile Telecommunications Technologies.
2.     E2E Solution Implementation -System Integration, Acceptance Test execution and E2E solution delivery for Ericsson's global customers on IMS/VoLTE solutions (SAPC, EPC, GGSN, SGSN, BGP, HLR/HSS)
3.     Expertise in Functional & Non-Functional testing, involved in complete STLC that includes Requirement analysis, Test strategy design, High level Test plan, Estimation, Test case design, Automation, Test execution, validation, Reporting & Defect Tracking.
4. Experience in Web client testings like Audio, Video, Chat, Group Chat, File transfer, Conference, etc on NFV platform.
Protocols: SIP, REST, Megaco, Websocket, HTTP, Diameter (GY, GX, RO and SY), CAP, INAP, ISUP, SIGTRAN, TCAP, SCTP, TCP/IP, DHCP, DNS, etc.
Tools : SOAP, Postman, TTCN-3, Wireshark, JIRA, Jenkins, Clear quest, J-meter, GIT, MHWEB, etc.
Test Methods : Waterfall, AGILE (SCRUM & KANBAN).
Script: Perl, Python, TTCN-3 
Achievements: 
1. Recipient of "Power award" for 2018.
2. Our Hack was selected as one among top 8 hacks during Hackathon 2015 and 2016. 
3. Played a crucial role in doing many PoC for our last project, migration of CCN over CBA, to pick the best FNT environment which would ease the mode of deployment and its usage.
4. Recipient of "Spot award" for 2014 & 2015.
5. Implemented many improvements and guidelines for testing process, review methods
6. Highly escalated PCs delivered within a Day & week with good quality.
7. Recipient of "Valuable Team Player award" in Tech Mahindra for 2010.
Certifications:
ISTQB (Foundation level and Advanced-Test Manager)
Certified Scrum Master (CSM)
Cisco Certified Network Associate (CCNA)
Show More
Skills
Software Engineering
Web Development
Networking & Security
Software Testing
Development Tools
Operating System
Database
Others