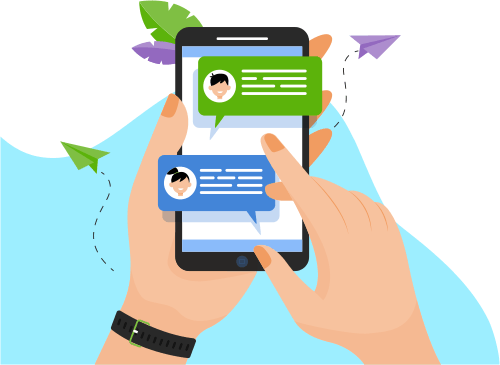 Now you can Instantly Chat with Maheswararao!
About Me
Around 16 years of total IT experience in software applications/development/support including 15 years of experience on Oracle E-Business Suite 11i/R12 and Oracle fusion applications (Financials/SCM and HCM) plus good team leadership. ➢ Handling.../R12 and Oracle fusion applications (Financials/SCM and HCM) plus good team leadership. ➢ Handling technical team on/offshore for MS global support team as a technical lead. ➢ Hands-on experience in Requirement gathering, analysis, designing, solution development, problem solving and testing. ➢ Excellent proficiency on requirements gathering, business processes in Industry, gap analysis and solution design meeting the deliverables using the implementation methodology AIM. ➢ Capable in implementation/support of Oracle EBS and Fusion Financials and HCM Modules  ➢ Prepared documents for FSD, test scripts, implementation process documents and user manuals for EBS/fusion project ➢ Prepared Documents i.e. CV40, CV60,MD50,MD70, MD120, BR100, TE040 and user manuals for implementation using AIM documentation methodology ➢ Good communication and interpersonal skills. Flexible and Versatile to adapt to any new environment and work on any project ➢ Ability to interact with all levels of personnel from technical to high-level executive management within the information technology community ➢ Good experience in study/audit of existing business process and preparation issue logs, collection of functional/technical requirements, client/user interaction, GAP Analysis, technical data mapping analysis and design of technical/functional data process flow charts.  ➢ Hands on experience in development and extension RICE components using SQL and PL/SQL, Customization of forms using Custom.pll, reports using Report builder 10g, BI Publisher and exposure to WF, Oracle Discoverer, OAF using JDeveloper tool. ➢ Hands on Experience on Fusion technical areas like OTBI reports and approval management using BPM worklist. ➢ Good exposure to cloud UCM and Bulk Upload features along with HCM extract features. ➢ Areas of expertise include technical developments in GL, AP, AR, INV, OM, PO, FA, PA, TCA, iSupplier, iproc and iexpense ERP modules. ➢ Good functional knowledge in O2C and P2P cycles, GL, INV, CRM Foundation, Deport Repair and Service Contracts. ➢ Have 3 full cycle end-to-end implementation and 5 support project(s) experience. ➢ Rich experience in registration/migration of Forms, Reports, OAF UI pages, PLSQL programs, Oracle Discoverer and XML Publisher Reports. ➢ Good at sysadmin and AOL activities including creation of KFFs, DFFs, users, responsibilities, menus, concurrent programs, request sets, request groups, value sets.  ➢ Good at development of interface and conversion programs using PLSQL and Oracle Standard APIs. ➢ Migration of legacy data to oracle using SQL*Loader and UTL_FILE utilities. ➢ Knowledge of underlying table structure of oracle applications modules for development of enhanced functionalities. ➢ Participate in CRP meetings for gap analysis and gather business requirements. ➢ Implementation experience using AIM/OUM Methodology. ➢ Setup of GL chart of accounts and set of books. ➢ Setup of master items using item templates and item conversions from legacy data.  ➢ Good experience in development of functional/technical design documents. ➢ Support and involvement in risks identifications and risk mitigations. ➢ Good communication skills inter personal skill and problem-solving ability. ➢ Developed custom OTBI Analysis/BI publisher reports for various customers which include medium/complex requirements. ➢ Developed Custom Approval rules using fusion BPM worklist on AP Invoice approvals/Document and Requisition approvals. ➢ Familiar with SOAP webservice calls and have used them for expense report to change report status. ➢ Familiar with UCM functionality in cloud applications for Payment file transfer and any other files to be generated and FTP to customer site. 
                                             
Information Classification: General 
 
➢ Familiar with HCM Extract and File loader functionality in Fusion cloud applications. ➢ Familiar with BULK UPLOAD feature to load config/setup data in Fusion cloud applications. ➢ Migration of fusion approval setups using SOA Composer. 
Show More
Skills
Database
Web Development
Others
Programming Language