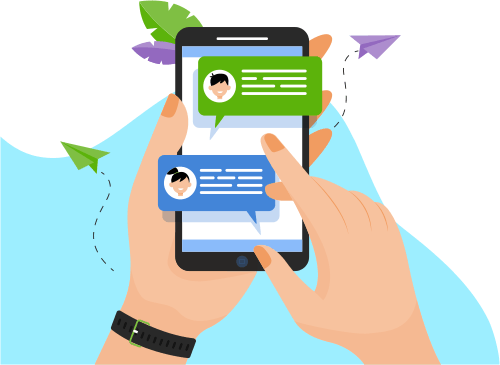 Now you can Instantly Chat with Gowtami!
About Me
Career Objective: To secure a Software Test Lead/ Senior Test Analyst position in a professionally managed & dynamic environment where I can use my software testing and team management skills and potential to assist the organizati...here I can use my software testing and team management skills and potential to assist the organization in achieving its goals and seeking long term career with optimum growth.
Experience Summary:
6.10 years of IT industry experience, well-versed with software test and development life-cycles
6.5 years extensive experience of software testing and quality assurance for small to large scale Web based & Mobile based software applications developed in VB, VB & ASP Dot Net, and JAVA technologies and designed for finance, banking, general purpose and banking domain
5+ years strong test team management, status reporting, test planning,  test effort estimation, test designing, test execution, defect reporting and Preparation of horizontal Requirement Traceability Matrix
Collaborating in a cross-functional Agile team being familiar with principles and basic practices of Agile software development
Adapting existing testing experience and knowledge to Agile values and principles
Support the Agile team in planning test-related activities
Assist business stakeholders in defining understandable and testable user stories, scenarios, requirements and acceptance criteria as appropriate
Worked and shared information with other team members using effective communication styles and channels
6+ years of excellent knowledge of full life-cycle testing using verification (Reviews) and validation testing techniques (smoke, functional, regression, sanity, build, cross browser compatibility and database testing)
3+ years of experience in handling multiple projects simultaneously great pressure
Developed and executed more than 3000 higher-quality test cases and identified more than 1000 potential defects
A friendly team player and quick learner having excellent communication & coordination, analytical and interpersonal skills with a passion to learn and excel
Capable of working at great pressures and tight deadlines
Expertise in working on test management tool HP Quality Center/ALM
1 year experience in Database testing, ETL Testing and ability to write DB Test Cases
Exposure to Data ware House Projects, Ability to understand E-R Diagram and query for execution of test cases and basic knowledge on Informatica
Having solid knowledge in writing SQL queries.
Having Good Understanding of DML, DDL
In depth knowledge in writing medium and complex queries using joins.
Good Knowledge of Sub-queries, grouping functions.
Show More
Skills
Web Development
Database
Software Testing
Programming Language
Mobile Apps
Others