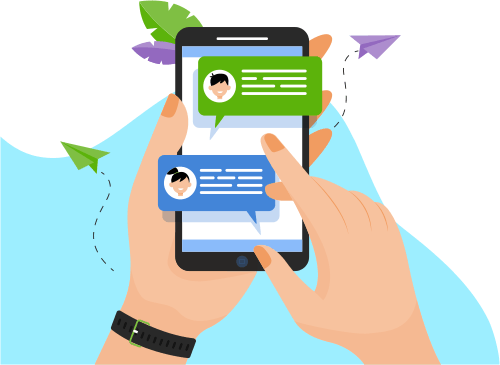 Now you can Instantly Chat with Rajeshwari!
About Me
Dear Human Resource Hiring Professional,
As a highly dedicated and skilled Software Tester, I read your posting for a new Software Tester with interest. My experience aligns well with the qualifications you are seeking. I am certain I woul...ith interest. My experience aligns well with the qualifications you are seeking. I am certain I would make a valuable addition to your Organization.
As a highly dedicated and skilled Software Tester, with more than 4 Years' of experience, I am dept in user requirement understanding, test case creation, Agile/Scrum methodology, and Selenium Automation. Moreover, while my on-the-job experience has afforded me a well-rounded skill set, including first-rate organization and collaboration skills, I excel at
Creating test cases for new product development.
Programming both new applications and maintenance work
Working with developers to track backlog items.
Investigating defects, reproducing problems and documenting findings.
Overseeing team workload and assigning testing tasks.
Process improvement and documentation.
While I am a logical and organized individual, I have excellent communication skills and excel in giving presentations to technical and non-technical people alike. I understand the commercial needs of the client and the importance of review meetings, at which I can contribute effectively. I am proficient in planning the stages that are needed to meet the client's requirements and communicate the milestones accordingly.
In addition to my experience and personal qualities, I have leadership experiences and a passion for software testing. I am extremely enthusiastic about your organization's focus on business software solutions and would welcome the opportunity to contribute to your success by maximizing your client satisfaction with high-quality software solutions.
Show More
Skills
Software Engineering
Web Development
Software Testing
Data & Analytics
Development Tools
Database
Operating System
Others
Portfolio Projects
Description
A CRM- SharePoint based product that keeps track of consulting/nonconsulting scientists/ officials agreements, Materials exported or imported for research, inventions and licenses. Documents related to these get synced to the SharePoint document sets correspondingly. MacroView is integrated with outlook so that users of Sage work it all, also from outlook where SharePoint data, CRM forms are synced via MacroView.
Show More
Show Less
Company
Performance review System
Description
The SharePoint application to track the performance of employees. The questioner gets auto-populated by the role and experience of the employee. The supervisor can review the questions and provide their remarks. 
Show More
Show Less
Description
Saketa apps and tools are built on SharePoint both online and on-premises to provide the smart, user-intuitive solutions to common business challenges.  The apps had their own license management system.
Show More
Show Less