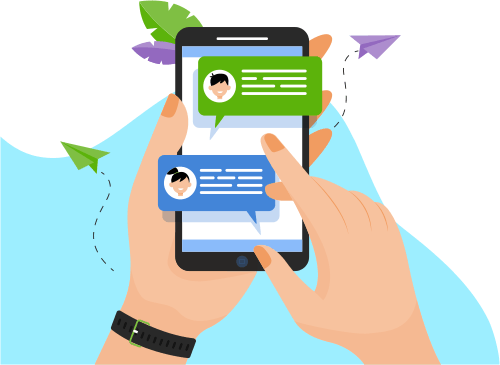 Now you can Instantly Chat with Sucharita!
About Me
3+ Year of IT experince in Datawarehousing domain working on Informatica Development & production support(L2 & L3 Support) 
Experience on Informatica 9.5.1 ,10.0.1
and Reporting Tool- OBIEE 11g,Tableau.
Hands on experience in DAC ,C...ormatica 9.5.1 ,10.0.1
and Reporting Tool- OBIEE 11g,Tableau.
Hands on experience in DAC ,Control M,and SQL ,Unix
Show More
Skills
Data & Analytics
Development Tools
Database
Operating System
Others
Portfolio Projects
Description
Project Description:
CRM SUMA, It's a data-warehousing project, that basically deals with marketing data-management for Volvo Cars. This project integrates multiple applications and databases to capture and store different marketing components to provide the client new and better marketing solutions as per the requirement of business.
Here all the data are analyzed and reports are being generated using Oracle Business Intelligence tool formerly called Seibel Analytics stored in OLAP database. And this data is processed by ETL tool implementing many business logics and functionalities.
Roles and Responsibility:
Interaction with client to have understanding of business requirements.
Performing data analysis to design performance effective ETL solutions/transformation as per the business functionality.
Well acquainted with Complex ETL Solution design and the use of Various Transformation.
Worked on performance improvement of existing ETL Solutions.
Ø Resolving issues during ETL Job run in both Production and Non-Production environments.
Creating task and build of execution plan and monitor the ETL run in DAC.
Design and development of OBIEE 11g RPD layer, dashboards and reports as part of MACRs which are taken as part of development by support team
Ø Carrying out data modeling and data analysis.
Ø Creating the schema required for the report generation.
Query analysis and query tuning (e.g. using the best execution plan, cost optimization).
This included creating snowflake schema, incorporating business logic and building    presentation layer in RPD.
Providing Informatica & OBIEE Production Support.
Incident handling and RCA analysis, incidents from client side to be resolved within SLA timings.
Preparing RCA documents and proposing permanent fix if possible.
Worked on Change Request and Hot-Fix (need to be deployed immediately on Production as bug-fixing post release).
ETL and OLAP application monitoring and performing sanity check.
Resolving issues during ETL Job run in both Production and Non-Production environments.
Providing support during FULL ETL in both PROD and Non-Production environments.
Providing Support during QA, UAT and performance testing phases of development cycle.
Doing deployment in QA and Production environment for ETL and OLAP.
Involved in KPI related activities.
Creating Release documents (all the Technical changes done) about the new functionality implemented and doing Deployment and post go-live support.
Working and updating on the defects logged on ALM during different testing phases and coordinating with testers with their concerns.
Show More
Show Less
Description
DNA BROCONS deals with the network and order data of enterprise level consumers of CenturyLink. This project integrates data from multiple source system and process through different stage and stores them on data-marts/DBs for down steam application usage. This data is later on used to do impact analysis of any service outage or any new connection availability.
Roles and Responsibility:
Making the enhancements on existing solution doing the impact analysis.
Handling the CIIT application ,which works on live data to notify the consumers for any outage/ upcoming maintenance activity or letting the business know perspective costumers.  
Providing the support to the Production support team and analyzing the Prod issue and providing the fix.
Doing Unit and System Testing for the ETL changes and providing support during Production releases.
Developing and supporting ETL solutions on Unix environment.
DG creation for Test and PROD releases and supporting the team for  release.
Show More
Show Less