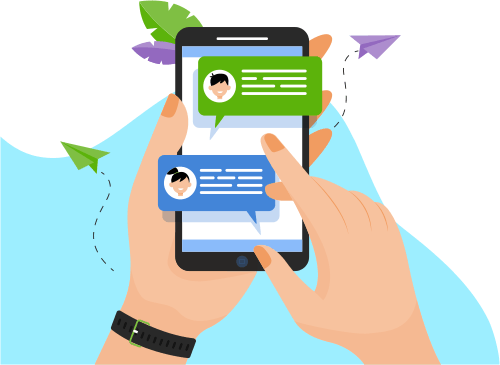 Now you can Instantly Chat with Dhruv!
About Me
Sr Consultant, BE, MTech-BITS Pilani and MBA-HR, PGCM-People Analytics
EXPERIENCE
● 3DIndiaEduTech, Senior Web developer,
○ Design, Develop and maintain caltiffin.c...uTech, Senior Web developer,
○ Design, Develop and maintain caltiffin.com including system administration and hosting of the site.
○ Contributed to the UI/UX improvements as well.
● 3DIndiaEduTech Application Software engineer
○ Design, develop public facing developer.paypal.com which manages the paypal api credentials
○ Maintained multiple projects(internal and external tools) for developer portal team
○ node js based full stack experience
○ Self-funded startup where I conceptualized, developed, and launched two projects.
○ Unilexa.com : Restaurant app for efficient customer interactions
■ Developed One-touch tablet based menu ordering system
■ Used Javascript, HTML5, Java, CSS/TSS, node.js, socket.io, and Titanium studio
■ Ported Engine.io client (socket.io) to native Titanium module
○ Dealhutch.com : shopping deals discussion site with focus on usability
■ Developed a functional site using Discourse instance
■ Used Javascript, HTML5, CSS, Titanium, Chrome devtools
Gerrllok Dmskr Infotech , Software Development Engineer,
○ Part of Amazon Appstore for Android team, responsible for product performance.
○ Core and advanced Android programming with HTML5 based page rendering.
○ Used Android, Java, Javascript, Agile/SCRUM, HTML, XML, JSON, RESTful web services.
○ Spent one month onsite in Beijing to support the release of Amazon Appstore in China
● GDI ! , Software Development Intern, Bangalore
○ Created prototypes for HTML5 based mobile ads as proof of concept
○ Used Javascript, HTML5, webkit
● PDF2ePub.com, Part-time contract developer,
○ Worked on Front-end and back-end of the website and created the installer for Acrobat plugin.
○ Developed the initial Drupal based platform for internal training for open source technologies
○ Helped develop eLearning tool for measuring employee domain competencies
○ Used LAMP stack, Javascript, CSS ; experience working with large cross-functional teams
● Wisdomtap , Software Development Intern, Bangalore India May 2008 - Aug 2008
○ Responsible for front-end and Search index quality evaluation using Normalized discounted cumulative gain (NDCG)
○ Used HTML, CSS, Javascript, YUI, Pylons (python) templating system.
● Synopsys Inc, Summer Intern, Bangalore India June 2007 - Aug 2007
○ LAMP Stack. Joomla content management system. DHTML, Javascript.
SKILLS
● Front-end: Javascript, CSS, HTML5, jQuery, Angular JS, Kraken js, React
● Back-end: Java, Python, node js, Knowledge of C, C++
● Databases: Mysql, Oracle, Knowledge of various Nosql databases
● Frameworks: Knowledge of Ruby on rails, MVC, MVVM
● Operating systems: Linux, Mac, Windows, Android, limited iOS development
● Other: bower, angularJS, yeoman, grunt
Show More
Skills
Web Development
Others
Data & Analytics
Programming Language
Database
Mobile Apps
Development Tools
Operating System
Software Engineering
Graphic Design