Sasikumar K.
10.6 yrs Application Developer (Perl,Python,Django,Shell,Linux,Database,Html,CSS,JavaScript,SVN)

Hyderabad , India
10.6 yrs Application Developer (Perl,Python,Django,Shell,Linux,Database,Html,CSS,JavaScript,SVN)
10 Years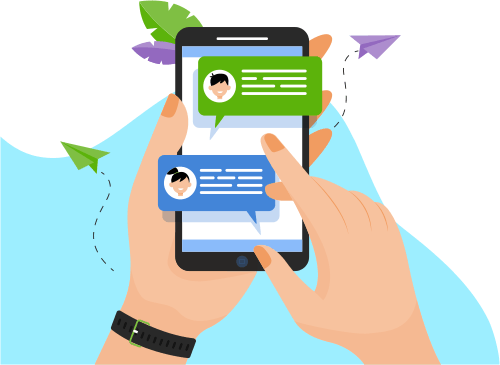 Now you can Instantly Chat with Sasikumar!
About Me
Technically sophisticated Professional with 10.6 years of experience in Software Development & Maintenance in PERL family (Advanced Perl, OOPerl, ModPerl, and CGI-Perl) and PYTHON.
Proficient in developing web app

...

Proficient in developing web applications using the technologies CGI-Perl, ModPerl, HTML, CSS and JavaScript.
In my career I have been worked in the domains Media & Entertainment (3yrs), Banking & Finance (1yr), Retail (1yr), Healthcare (2yrs) and Law (2yrs).
Adept in end-to-end development of software products from requirement analysis to system study, planning, designing, coding, testing, de-bugging, documenting and Implementation.
Strong in Automation using Perl / Shell Scripts.
Deft at mapping the requirements, custom designing solutions & troubleshooting for complex software and application problems.
Adroit in providing effective resolutions & updates either in technically or in functionally, thereby ensuring good relations with the customer.
Technical:-
Perl Technologies            :               Perl (6), Advanced Perl (4), OOPerl (3), ModPerl (3), CGI-Perl (2), PYTHON (4)
Web Technologies          :               HTML (4), CSS (2), JavaScript (3), AJAX, XML, Angular JS
Database                            :               Oracle (2), MySQL (2), PostgreSQL (2)
Operating System            :               Linux (5), UNIX (4), Windows (9x, 2000, XP & NT)
Servers                                 :               Apache (3)
Known Languages           :               Shell Script (3), C, C++(2), Core Java
Note: -  Number in () indicates the years of experience on that particular technology in the above skills.
Functional:-
Managing requirement gathering, system analysis and finalization of technical/ functional specifications.
Designing, developing, testing, troubleshooting and debugging of the applications.
Managing smooth implementation and testing of application at client location.
Cooperating and communicating with the other team members for efficient management work.
Managing & providing technical guidance / support to the project team.
Delivering & implementing the projects as per scheduled milestones.
Defining a suitable methodology for the project to get the required output with the available inputs.
Interfacing with clients for business requirement gathering, conducting system analysis and finalizing technical / functional specifications.
Identifying documents related to components and maintaining detailed study of the same as per the product changes, by getting in touch with product developers.
Show More
Skills
Web Development
Programming Language
Database
Development Tools
Operating System
Others
Software Engineering