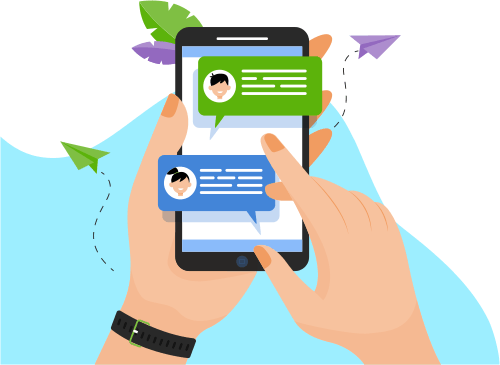 Now you can Instantly Chat with Shailendra!
About Me
* Having 4 years 1 month of Professional IT experience as Software Developer in the field of Development.
* 4 year of Hands on Experience in Java and Spring Boot Application, Microservices.
* 6 months of Hands on Experience in Fro...in Java and Spring Boot Application, Microservices.
* 6 months of Hands on Experience in Front End Development.
* Strong Hands on Experience in Web Development Application.
* Strong Hands on Experience in Banking Domain.
* Hands on Experience in Software Development Life Cycle (SDLC).
* Knowledge of Eclipse tool for the development of Java projects.
* Good communication and inter-personnel skills.
* An effective team player with exceptional planning and execution skills coupled with a systematic approach and quick adaptability.
* Hardworking, Dedicated, and enthusiastic in learning New Technologies and Tools
Show More
Skills
Web Development
Software Testing
Database
Others
Portfolio Projects
Company
Bajaj Finserv (Offsite)
Description
Bajaj Finserv is the holding company for the businesses dealing with financial services of the Bajaj Group. It provides multiple products like: Secured loan, unsecured loan, investment, insurance and Credit Cards and wallet. It is the digital platform where user can apply online for the loans by providing all the details (e.g. personal, employer and financial). Applicant can upload the required documents for the verification. Applicant can buy the other products of Bajaj also while taking the loans, like insurance or Value added services. Applicant can track the status of his loan applications.
Show More
Show Less
Description
vLendRight - An auto purchase and advisory platform which only a bank can offer. VlendRight is a platform where customer, bank and dealers can deal on a single platform. vLendRight is digital age customer journey platform which: * Re-imagines customer auto purchase journey as a purchase funnel. * Uses financial institution's knowledge of the customer. * Integrates partner dealers, data ecosystem and car data. * Matches car to a customer persona. * Delivers smart advice on financing options and deals.
Show More
Show Less