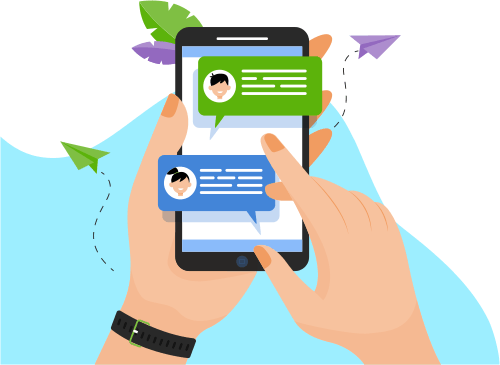 Now you can Instantly Chat with Manjunath!
About Me
Summary:
Over 9+ Years of extensive experience in Software Development, Enhancement and support, System analysis and design, modeling.
Experience in Developing Software applications for Web Based Technolog

...

Experience in Developing Software applications for Web Based Technologies and Client Server Technologies using various technologies.
Experience in design and development of application using Java, J2EE (Java, JMS, XML, Webservices, JDBC, Servlets and JSP), Python, Struts, Spring Boot, Hibernate, Liferay 6.0+, IBATS, MYBATIS, Docker, AWS, GCP, Elasticsearch, Angular 8, React Native.
Experience in following XML Technologies: XML, DTD, XML Schema, XSL, SAX and DOM Parsers.
Experience in Web technologies using JSP, CSS3, HTML5, NodeJS, Angular Js,
ReactJS, Grunt.
Experience in different Database like, SQL Server, Oracle, HSQLDB, Mongo DB and HBASE, Elastic Search.
Experience in Difference operating systems like Windows, Linux and Solaris.
Experience in database development using SQL, stored procedures, SQL Loader, Trigger.
Knowledge of JAVAFX, Swings, Flex, TCL Scripting, NS2, Cloud SIM.
Knowledge of Raspberry pi technologies and Develop Java application on Raspberry pi.
Experience in Junit, Apache Ofbiz, Apache Solr, Breadleaf Commerce, functional testing and familiar to Load runner tool.
Good team player with team handling experience and good communication and analytical skills.
Experience in Application Servers like Apache Tomcat and Java Application Server.
Technical Skills:
Languages: Java, Spring, Spring boot, Microservices, Hibernate, JavaScript, SQL, Android, Hadoop and Spark
O/S: Windows, OS/400, MS-DOS, Unix, Linux and Solaris
Cloud Technologies: Cognito, API Gateway, Lambda Functions, DynamoDB, AWS Systems Manager Parameter Store, S3, EC2, IAM and CloudWatch
Internet Technology: HTML, Angular, React Js and Vue JS
XML Technologies: XML, DTD, XML Schema, AJAX, Xalan, Xpath, WML, WML Script, XSL, SAX, XSTREAM and DOM Parsers
RDBMS: SQL Server, Oracle, MySQL and Postgres
Servers: WebSphere (6,7), Tomcat (5,6,7) and JBoss 2.4.1.
Version Control Tools: SVN, Mercurial, CVS, Git, Bitbucket, Jenkins, Sonar Cube and Sonar Lint.
Show More
Skills
Web Development
Data & Analytics
Others
Development Tools
Operating System
Software Testing
Database
Programming Language
Software Engineering
Mobile Apps
Graphic Design
E-Commerce