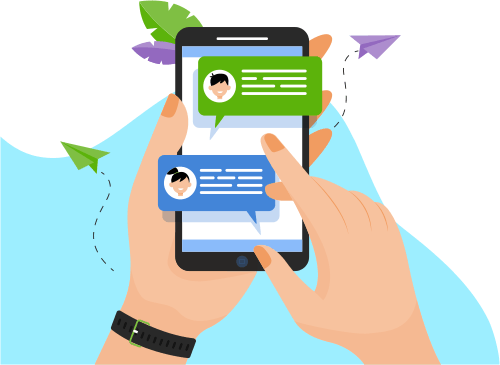 Now you can Instantly Chat with Rambabu!
About Me
Career Objective: -
                Seeking a Challenging career in ERP as a SAP Technical Consultant where i can utilize my skills and knowledge for the growth of organization and to be able to ...ultant where i can utilize my skills and knowledge for the growth of organization and to be able to implement solution that meet the requirements using the skills and technical Expertise.
Professional Summary: -
Having 7.5 years of experience in IT industry as an SAP R/3 ABAP/4 Webdynpro consultant with SD, MM and FI modules.
Worked on Custom Domains and which are integrated with SAP FI modules.
Expertise in implementing of SAP objects using RICEFW concepts.
Good knowledge on SAP Workflow.
ABAP Expertise: -
Reports: like Classical, Interactive and ABAP List Viewer reports and used events as per user requirement.
Worked on Dynamic ALV reports and modified the layouts
Worked on adobe forms, Smart forms and Scripts.
Worked on Dialog programming for designing screens using Screen Painter Menu painter and Table control.
Data transfer techniques using BDC (Batch Data Communication) Using session and call transaction methods and BAPI.
Worked on user exits, customer exits and BAdi.
Worked on interface programs to get /move into application server to update data into SAP database tables.
Professional in data transfer to external systems using FTP protocols.
Data transfer to Application layer using Inbound and Outbound Interfaces.     
Data dictionary objects like Database tables, Structures, Views, Search Helps, and Lock Objects.
Worked on TMG events.
ABAP performance tuning using and increasing the performance of the programming using SQL trace, SAP Runtime analysis.
worked and configured on SQL query operations in SAP.
WebDynpro Expertise: -
Worked and created WebDynpro Applications and Designing user interfaces using different UI elements.
Developed BAPI's for service calls.
Worked on Assistance class.
Worked on ALV to display the table data and functionalities of ALV.
Worked on Select-Options, OVS.
Worked on supply function configuration.
worked on standard FPM enhancements.
Show More
Skills
Programming Language
Web Development
Database