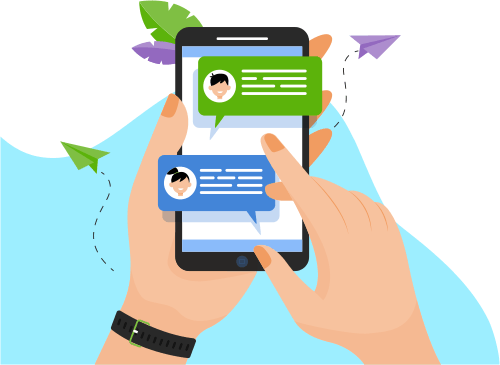 Now you can Instantly Chat with Mark!
About Me
As a full stack developer, I am well versed in React.js, Redux, React Native, VueJS, AngularJS/Angular 2+, Ionic Framework, NodeJS/Express, Electron, GraphQL, and more.
My expertise as a highly skilled JavaScript software engineer with an ...n, GraphQL, and more.
My expertise as a highly skilled JavaScript software engineer with an extensive background in web (Front-end and Back-end) and mobile app development will be of great benefit to your projects successful implementation.
Specifically, I have long been focusing on responsive web / mobile frontend development with React, Angular, Vue, React Native, Ionic, ES6/7, TypeScript, HTML5, CSS3, Bootstrap, SASS/LESS, Styled-Components, Storybook, Material-UI, Semantic-UI, etc.
I am passionate, experienced, entrepreneurial, hands-on professional with 10+ years of experience solving business challenges through the successful design and implementation of technology.
I have participated in a wide range of web/mobile projects (from small to large scale), and learned how to collaborate with team members, great attitude in development process, project management, meet deadlines and risk management.
My job here is to help you create great software and make your project a success!
Show More
Skills
Web Development
Mobile Apps
Database
Programming Language
Others