Kiruthika B.
QA/Software Tester-Web service, functional, Automation & manual testing

Dubai , United Arab Emirates
QA/Software Tester-Web service, functional, Automation & manual testing
40200 USD / Year
Start Date / Notice Period end date: 2021-04-01
5 Years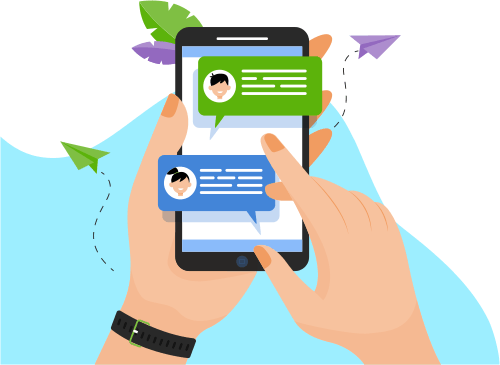 Now you can Instantly Chat with Kiruthika!
About Me
My professional experience includes analyzing the business requirements, creating test scenarios, and executing tests to identify bugs in new software.
With my educational background and my attention to detail and performance, I am in an e...are.
With my educational background and my attention to detail and performance, I am in an excellent position help your organization produce top quality software products.
The following are some highlights of my qualifications and experience:
Experienced all phases of software development life cycle and testing methodologies.
Used knowledge of Cucumber framework, Selenium Webdriver, Java, Soap UI, TFS, VersionOne, HP ALM, Jenkins, JIRA, Git, test techniques, and large scale transaction systems to perform customer acceptance testing and presented the implemented functionality to the customer to ensure that all of the functionalities requested were implemented.
Possess outstanding oral and written communication skills in both technical and client facing situations.
My keen knowledge of software testing, review, and validation along with my ability to think of innovative solutions and present them to clients will allow me to bring much value to your organization. I look forward to discuss more about this position and my qualifications with you.
Thank you for your consideration.                                        
Sincerely,
Kiruthika
Show More
Skills
Software Testing
Web Development
Software Engineering
Development Tools
Others
Operating System
Portfolio Projects
Description
Worked on Mobile application testing and Webservice testing
Experienced in Point of Sale testing. Involved testing in various versions of POS machines.
Requirement Analysis and raise queries to Business related to the new requirement.
Good knowledge in testing webservices, API's (SOAP and REST), Middleware testing.
Requirement analysis, Estimation and Execution.
Show More
Show Less
Description
Develop, execute, and maintain test designs, including test cases and test scripts. Develop and maintain test data as necessary to support testing efforts
Execution of Test scripts and Defects raising in Azure Devops
Helping to UAT testers by giving the Screen shots of the functionalities and Test cases flow.
Document test results and communicate to Project Management and other Project Stakeholders
Attend and collaborate in all stand ups, planning and design
Mostly worked with Cases, Contacts, Accounts, Solutions and Reports entities in Service cloud application
Validated the pick list vales based on the Record type layouts. Thoroughly validating the validation and business rules
Report and manage defects to ensure that all issues are resolved according to established guidelines and expectations
Assist development team in troubleshooting and determining root-cause of application defects and issues
Designed and deployed Custom tabs, validation rules, Approval Processes and Auto-Response Rules for automating business logic.
Configured Profiles and Administrative permissions to grant/deny users access to platform features. Created Customized dashboards for the case team members to keep track of the cases assigned to them and to share insight across the company.
Implemented pick lists, filed dependencies, lookups, master-detail relationships, validation and formula fields to the custom objects.
Defined lookup and master-detail relationships on the objects and created junction objects to establish connectivity among objects.
Worked on Service Cloud Creating of the Knowledge Base process document for Salesforce.com Customers.
Analyzed business requirements and resolved case requests including configuration/customization of profiles, permission sets, public groups, roles, role hierarchy, forecasting, field-level security, record types, queues, reports, dashboards, and identification/documentation of bugs.
Show More
Show Less