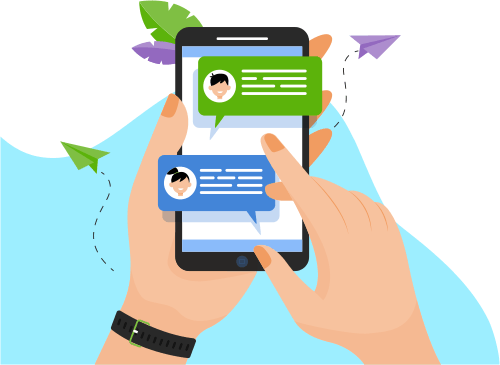 Now you can Instantly Chat with Balamurugan!
About Me
Bigdata: Handling of large scale data processing using distributed computing & storage platform and Knowledge in
Hadoop ecosystem such as HDFS, Map Reduce, Hive. On demand cluster computation using cloud-based Amazon S3
da...tem such as HDFS, Map Reduce, Hive. On demand cluster computation using cloud-based Amazon S3
data store for creating faster, efficient data processing system.
Business Intelligence: Solid background in defining system and solution architecture and frameworks in DW-BI
space, designing BI solutions, developing models, practice development. Solid expertise in end-to-end
implementation of various BI-DW projects; including the analysis, design, development, coding and
implementation. Technically proficient with the following DW-BI Tools and Technologies: Informatica, Informatica
BDE, SAP Business Objects, Oracle, Teradata, Autosys.
✓ Requirement Gathering and Analysis: Highly intuitive and thorough when it comes to understanding
client needs, requirements, and expectations. Strongly adept at devising and developing appropriate
solutions.
✓ Design, Customization & Implementation: Orchestrate the design, development and implementation of
data models. Recommend appropriate data management procedures. Customize and develop custom
applications using ETL and Reporting tools. Conduct evaluation and POC of BI tools such as Informatica,
Business Objects.
✓ Continuous Process Improvement: Oversee and control improvements to operational efficiency, quality,
costs and cycle time reduction by deploying a variety of methodologies to analyze and improve various
processes.
Show More
Skills
Web Development
Development Tools
Data & Analytics
Programming Language
Database
Operating System
Others
Portfolio Projects
Company
application development senior analyst
Role
Full-Stack Developer
Contribute
developer and having a direct contact with client to clarify the requirement/Doubts
Description
Key Accomplishments
• Consult with clients on the best ways to govern their BI Strategy and roadmap for Data Warehouse Design.
• Charged with the responsibility of architecting, designing and delivering the project.
• Integration of variety of data sources, cleaning and transformation the data by applying business rules.
• Performance tuning of load capability using Informatica, Teradata utilities and various index strategies
• Optimization of long running ETL batch process.
• Creation of Aggregated layer required for DataMart, Dashboard and visualization Requirements.
• Defining the key Business metrics for creating business operational intelligence.
• Involved in creation of Reporting & Dashboard Mockups and implementing solutions in Business Objects.
Show More
Show Less
Company
Global Business Analytics
Description
Global Business Analytics is an analytical Engineering service platform used by Pfizer Analytics team to effectively Predict Sales, derive Marketing Intuition. Data Science platform leverage the cloud based Data Ingest + Transform Engine loosely coupled with a S3 Data Store for efficiently processing and analyzing the Large-scale data.
Show More
Show Less