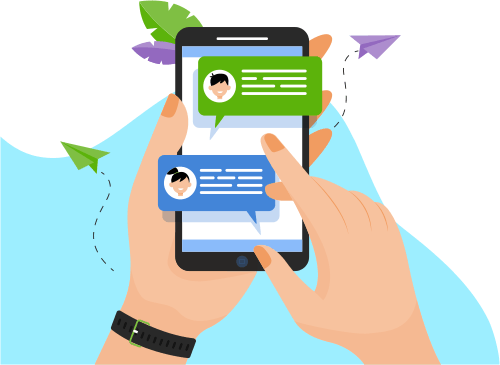 Now you can Instantly Chat with Parveez!
About Me
·         Around EIGHTEEN years of experience in IT industry, mainly in design and development of applications using JAVA, JEE,ANGULAR /NODE JS,JavaScript, JQuery, Hibernate, Spring,Spring Boot, Microservices, Web...ong>JAVA, JEE,ANGULAR /NODE JS,JavaScript, JQuery, Hibernate, Spring,Spring Boot, Microservices, Web Services, SOAP, RESTful, Microsoft Technologies,CLOUDCOMPUTING,AWS, Big Data, NOSQL(CASSENDRA AND MONGODB), HADOOP STACK,SPARK,STORM,KAFKA and MDM(Mater Data Management)  technologies.
Have good exposure to latest technology trends – Cloud Computing, Big Data and MDM.
Good experience in design of the Big Data & Analytics Platform and defining best practices for various facets such as Data Modeling and Data Engineering.
Worked in Cloud Computing, Health Care, Telecom, Logistics, Banking and Data Centric domain.
Extensive experience in designing, architecting, providing end to end solution to projects for large enterprises.
 Very Good understanding of modern Continuous Integration/ Delivery tools (Jenkins/Maven/Ant) and development/collaboration tools(SVN/GIT/JIRA/Eclipse/Confluence).
Good Experience in coming up with the Proof of Concept (POC), Service Agreements and acting as Subject Matter expert (SME).
Very good understanding of OOAD techniques, Reactive Programming, SDLC methodologies and involved in all phases of complete product development life cycle.
Good experience in managing, leading and mentoring a team.
Well experienced in capturing, prioritizing, analyzing the customer driven requirements and preparation of Software Product requirements.
Worked on global projects with multiple vendors across different time zones.
·         Presently working for Infosys Technologies (Hyderabad) as SOLUTION ARCHITECT
Show More
Skills
Web Development
Data & Analytics
Development Tools
Database
Software Engineering
Operating System
Networking & Security
Others