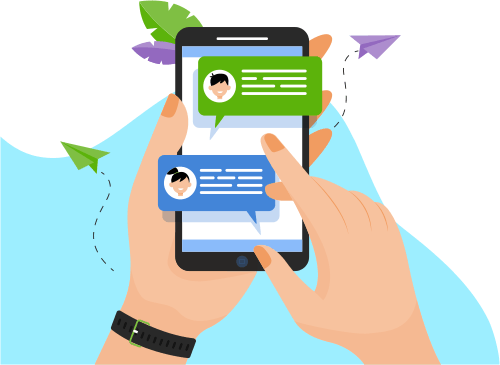 Now you can Instantly Chat with Hemasundara!
About Me
Ø  Having 10+ years of IT experience in Analysis, Design, Development, Administration and production support
Ø  4+ years of experience in Salesforce.com CRM Platform and 6 years of experience as a Siebel CRM Developer.
Ø  Sa...in Salesforce.com CRM Platform and 6 years of experience as a Siebel CRM Developer.
Ø  Salesforce Certified in Admin, Platform Developer I, Service Cloud and Sales Cloud.
Ø  Skilled in understanding and implementing the new salesforce Lightning Experience.
Ø  Worked on salesforce communities using lightning community builder and lightning bolt.
Ø  Worked on sales cloud and service cloud functionalities like web to lead, Creating and Updating accounts, contacts, opportunities, sales orders, submitting the sales orders, web to case, call center as well as service automation.
Ø  Extensive experience in customization, configuration, integration, Apex, Visual Force pages and integration tools like Apex Data Loader in Data Migration from Traditional Applications to Sales Force using Data Loader Utility.
Ø  Extensive experience in designing of Custom Objects, Custom Fields, pick list, Role Based Page Layouts, Workflow Alerts and Actions, Validation Rules, Approval Processes, Custom Tabs, Custom Reports, Report Folders, Report Extractions to various formats, work flows, relationships, lookup Design of Visual Force Pages, Snapshots, Dashboards and Email generation according to application requirements.
Ø  Having good work experience on Schedule Apex, Batch Apex, Triggers and Email Services.
Ø  Good exposure to AppExchange applications. Able to find appropriate applications, install and customize.
Ø  Outlined the organization hierarchy and created profiles, roles accordingly in Salesforce, worked on visibility and security settings around them as required by the business.
Ø  Responsible for Salesforce.com System Integration with external applications and systems using APEX Web Services and APEX Callouts with both REST and SOAP API'S.
Ø  Worked on http callouts, soap callouts, named credentials, remote settings, authorizations and authentications.
Ø  Excellent hands-on experience on agile methodology, gap analysis, and propose strategic solution.
Ø  Self-motivated individual with strong technical and learning skills and excellent Communication and Interpersonal Skills, with the ability to work well in large teams.
Show More
Skills
Web Development
Operating System
Development Tools