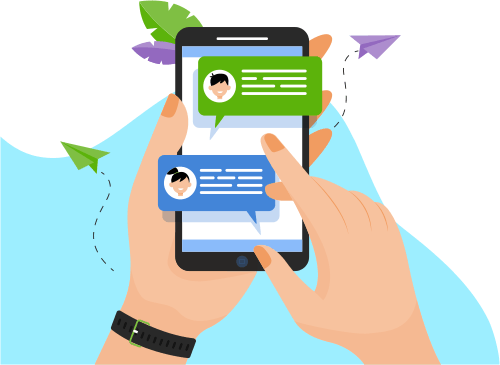 Now you can Instantly Chat with Lova!
About Me
Over 6 years 7 months of experience in iOS application development using XCode, iPhone SDK and Cocoa Touch framework.
Having experience of full Mobile Software Development Life Cycle gathering Requirements, software architecture,

...

Proficient in object oriented programming in Objective-C, Swift & iPhone 6.0, 7.0, 8.0, 9.0, 10.0,11.0,12.0 and iOS 13.0,14.0.
Worked with both aspects of application flow using Storyboarding and NIB files.
Experience in all aspects of iPhone/iPad application development including designing for all types of Screen sizes.
Strong knowledge of implementing multiple OOP architectures including: MVC, MVVM, Singleton.
Proficient knowledge on SQLite and Core-data.
Strong knowledge of   SOAP, REST API Integration in iOS Development.
Proficient experience on Push notifications.
Ability to learn new technologies and tools.
Able to participate in a team environment and communicate effectively.
Excellent communication skills, both written and oral.
Show More
Skills
Mobile Apps
Development Tools
Web Development
Programming Language
Others
Database