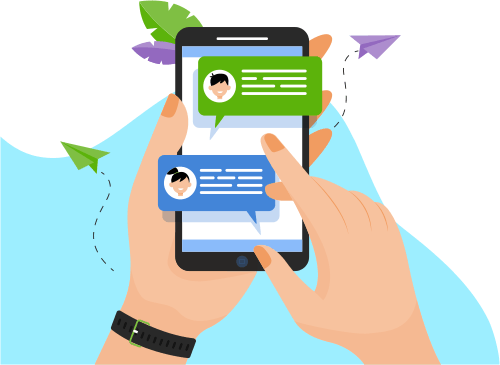 Now you can Instantly Chat with Edgar!
About Me
A full cycle freelance web developer based in the Philippines which offer innovative and comprehensive web solution. My core services starts from contemporary design mockup to web integration which uses the latest web standard to ...ces starts from contemporary design mockup to web integration which uses the latest web standard to achieve optimal result. 
With a degree in BS computer science and diploma for two years vocational course on computer programming majoring in cobol with CICs and backed by more than 12 years of experience in web technology with clients from US, Australia China and the Philippines. A vast experience in communicating in different people dealing with different issues and projects from simple web development to much complicated
system online and offline. My specialty and expertise covers :
conceptualizaion and mockup design
static / OOP / framework website
Email templates
cms ( drupal, joomla, wordpress, etc.)
ecommerce site ( opencart, magento, woocommerce, virtuemart etc. )
logo design and logo enhancement
website redevelopment 
banner and icons design
brand identity
responsive website
In-depth understanding in using the most indemand opensource CMS and ecommerce solution like Drupal,Joomla, Wordpress, Orchard CMS, SyrincxCS, Magento, and Opencart.
A team lead, Pointman, designer and developer role into one. My standard pattern start with conceptualizing your idea and putting them in mockup design, convert them in html5 and css3 adding bootstrap or foundation framework to make it responsive, integrating to cms framework and adding the right module to make it more robust.
Show More
Skills
Web Development
Others
E-Commerce
Development Tools
Programming Language
Operating System
Database
Graphic Design
Portfolio Projects
Company
jeesal company website and app
Contribute
Handle the overall design and integration of the web app.
Description
Residential home and private hospital for elderly people located in UK. The client needs a company website link with a online application portal that has the capability process and recommend applicants by authorized group users to their respective . User has hierarchy and categorized for each page/pages they authored and authorized to edit. Included in its functionalities is to upload forms, brochures and pdf documents. It provide the users the ability to create blogs, news, current event post and monthly journal page with downloadable files. 
The client need to migrate their existing old site to drupal7. The new site must be user friendly for both anonymous and authenticated users. Authenticated users ranges from Human resources, blogers and content management persons which able to edit the contents add images, files with ease. They want to start from scratch with a new modern template but also need to transfer all the existing content  from their old site with an options for further improvement and new pages if needed.
My task includes:
Conceptualize a modern look and feel design keeping in mind the user friendly and responsiveness of the new theme. The new design must use strict logo color and responsive at the same time.
Design a  PSD mockups for the homepage, subpages, contact page, and application forms.
Created a custom module that has the capability to accept applications via a series of forms, upload images, word docs and pdf. The module has a backend for applicantion processing, download, filter and assigning to branch for final verification. It also notify both applicants and HR on each finish process steps.
Implementing to drupal 7 upon approval, reseach and integration applicable modules, plugins and 3rd party libraries.
Research / testing all needed modules, jquery libraries.
Implement  jquery script, libraries, added applicable javascript, font libraries.
In charge with communicating with the client and updating of daily the progress.
Implementing the google analytics, SEO modules, rasterizing all images and compressing css and javascript library to boost site loading time.
Test and verify, if the project output corresponds with the agreed specifications by consulting the business specifications and migrating from staging to live site.
Creating a Support and documentation documents
Show More
Show Less
Media
Company
customlanyards4all ecommerce
Contribute
Create a full eCommerce web site from ground up from helping the client in conceptualization, design, integration and pushing to live.
Description
An eCommerce site that was migrated from an old zencart site but due to needed capability requirement of the clients we then migrate to joomla / virtuemart. The site had some major requirements particularly is to have a dynamic image that changes upon selecting add-on options. This is a setback in joomla / virtuemart or any other ecommerce application website thus needed some major tweeking on the code using jquery and javascript with additional major changes in the cart plugins of the virtuemart. Also included in the requirements is to boost the loading speed and  SEO. The site has more than 50 products and expected to receive 500 to 1000 visitor per day.
My Responsiblities include
Research and evaluation of the company process in selling the item to implement on the site where I have occular visit their main office in Arlington US for four months and do the documentation and presented the initial process and mockup design.
Product image photoshoot and enhancement using photoshop.
Create a suitable mockup with proper guidance from the CEO. Each page and design has to be approved by the CEO and operational manager.
Integration of design in joomla virtuemart theme
Implemention of  major changes in the backend of the theme with heavy javascript to handle the customization of products.
Server evaluation to comply with the bulk target audience and will not slow down the transaction process when the site goes live and with maximum number of transaction per day.
Proper SEO integration to maintain the rank of the old site even major changes has been applied to the new site.
Communicate with the hosting / SEO company and coordinating  to the CEO and operational manager from time to time.
Daily, maintenance, support, documentation and training of staff .
Show More
Show Less
Company
youngevity eCommerce site
Role
Full-Stack Developer
Contribute
Ground-up development starting from concept design, integration, pushing to live and support.
Description
Create a full eCommerce website using wordpress / woocommerce for marketing multivitamins products. The design specs include multiple pages with design that can accomodate different color scheme for all product variations. A user friendly and focus on marketing site which able potential customer to contact the company using chat, email, feedback forms and news.
My Task includes :
Resposnsible in creating mockups and implentation to worpress theme.
Research, testing and evaluation of plugins for the required specs of the client.
Product image enhancement and adding contents including products to the site.
SEO implementation, Google tags and web security.
Show More
Show Less