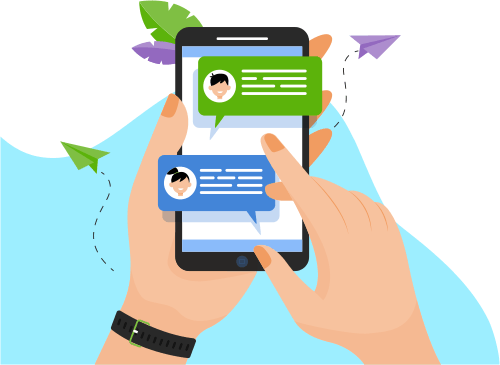 Now you can Instantly Chat with Kiranmai!
About Me
Having 7+ years of total IT Experience in design, development and implementation of applications using Android, Java. • Knowledge of Android SDK Concepts, UI API, Google Maps & Locations, Multimedia (Audio and Video), GPS and Connection API, Loc...Concepts, UI API, Google Maps & Locations, Multimedia (Audio and Video), GPS and Connection API, Localization, SQLite, Camera functionality, Telephony. • Good understanding of Software Development Life Cycle (SDLC) including software requirement analysis, designing, development, integration and testing. • Proficient in developing applications with Eclipse IDE • Exposure to Database Oracle,Sqlite. • Ability to gather requirement, Conceptualize Solution, Design Solution, work within tight deadlines. • Excellent analytical skills, problem solving Skills and ability to learn new things with high degree of initiative and good communication and inter personnel skills.
Show More
Skills
Web Development
Programming Language
Operating System
Database
Development Tools
Mobile Apps
Others
Graphic Design
Portfolio Projects
Description
Kidz Launcher lets you hand over phone or tablet to child - minus the safety worries.
No networking required! . Restrict the apps using by Kids based on password. Then Kids they are not possible to see all apps.But Parent mode can able to see all apps.
Show More
Show Less
Description
PublicEye is ideal for any city department that can benefit from geo collaboration. They include fire, police, EMS, municipal water, waste management, transportation and city mapping.
PublicEye is not limited to operations within a single department; they can collaborate with each other to serve their city even better. This vision extends to neighboring jurisdictions working as a seamless unit with the potential of a single connected ecosystem serving a whole region. Never before has collaboration between departments and cities been so easy.
Just as important as collaboration is the seamless integration of IoT (Internet of Things) into PublicEye. The rapid deployment of IoTs has far reaching implications such as the early detection of floods or wildfires, reaching heart attack victims in time and protecting infrastructure from hazardous materials.
Show More
Show Less