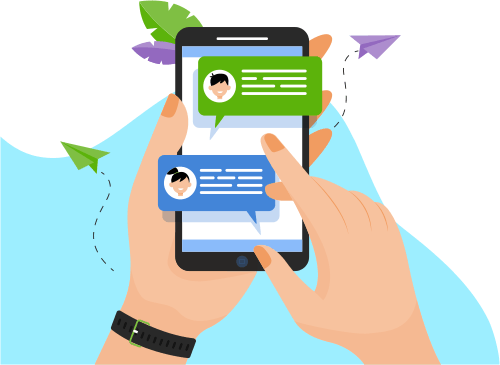 Now you can Instantly Chat with Margi!
About Me
I come with 15 yrs of experience for both Agile and Waterfall Projects for banking domain.
I am a Agile Certified Practioner through PMI (PMI-ACP), Certified Scrum Master(CSM),Certified Scrum Product Owner(CSPO) and Certified Scrum Profess...MI-ACP), Certified Scrum Master(CSM),Certified Scrum Product Owner(CSPO) and Certified Scrum Professional(CSP) through Scrum Alliance.
I hold a Bachelor of Engineering (B.E in Electronics and Communication) and Post Graduate diploma in Business Administration(PGDBA in Finance through distance learning).
I have successfully executed high profile banking projects from concept to release with geographically distributed team size of 20-25 resources using all the scrum ceremonies which has resulted in improved project performance with in estimated budget.
Each new project in my career has provided me opportunity to develop as a better Scrum Practitioner and even share knowledge about Scrum Principles and Practices with larger group of team members.
I have got a chance to work with new as well as mature scrum teams and hence have got a chance to coach new members and learn from Senior Agile Coaches.
I am even a member of local Scrum meet ups and share Scrum experiences with community of practice.
I have experience working closely with stake holders to understand the requirements, Create Acceptance test cases using ATDD model, work with the development team to make sure they understand the requirements and participate in design review process, Participate in the iteration demos to receive stakeholder feedback and make sure the product development is in sync with customer expectation, participate in iteration planning meetings, work with stake holders to groom the backlog with the latest priorities, participate in retrospectives and come up with the continuous improvement action items.
As a project manager, I have experience creating project plans by breaking down the requirement into tasks, work with team members to analyze the effort , determine the dates and primary and secondary owners for each task. Come up with training plan to cross train resources to mitigate the risk with critical resources.
Use project management methodologies to deliver the project on time making sure that quaity, scope, time and cost are not impacted. Provide regular status reports to stake holders, proactively identify the risk and come up with mitigation strategies, communicate risk upfront to the stake holders and develop a cordial relationship with business stakeholders.
Assign tasks to resources in a way that no one is over or under utilized, conduct regular sync up meetings so that team can discuss the progress as well as the impediments with each other and make sure there exists a team spirit to achieve the common goal.
I am reachable at pancholi.margi@gmail.com and +91-9673114191.
Show More
Skills
Software Engineering
Programming Language
Data & Analytics
Database
Operating System
Software Testing
Web Development
Others