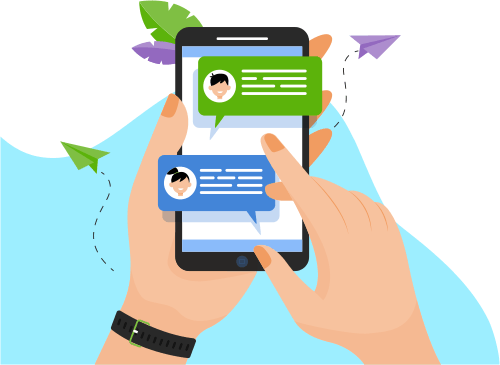 Now you can Instantly Chat with Rashmi!
About Me
• 5.3 years of strong IT experience in Design and Development skills spanning all facets of Application
implementation.
• Strong ability to work individually and constantly and ability to adapt to dynamic work environments.
• St...ty to work individually and constantly and ability to adapt to dynamic work environments.
• Strong knowledge and working experience in SDLC methodologies such as Agile and Waterfall models.
• Expertise in Apex(Trigger, Batch, Scheduler), Visualforce pages and lightning components.
• Strong Implementation experience on custom objects, workflow rules, Visual flows, Process Builders, Reports
and Dashboards, Page Layouts, validation rules, Territory Management, Escalation Rules, Assignment Rules,
Sales Process, Approval Process, Quick actions
• Design and Implemented security and sharing rules at object, field, and record level for different users at
different levels of organization, also created various profiles and configured the permissions based on the
organizational hierarchy.
• Strengths in problem solving, issue-resolution, ability to work in a deadline-driven work environment, attention
to detail, and ability to multitask.
• Strong understanding of Salesforce.com security model,CRM business process,integration capabilities etc. with
hands on experience of working on tools like Eclipse, Apex data loader and ETL tools.
• Hands-on design and development of custom solutions on the force.com platform including significant work in
Apex, VisualForce, Lightning, application integration and data migration
Show More
Skills
Web Development
Software Testing
Others
Development Tools
Data & Analytics
Portfolio Projects
Role
Full-Stack Developer
Contribute
Involved in desing, development as well as release
Description
Developed community for the set of users by developing logic to create community users using contact
information when the user tries to login via SSO. The community set up is for insurance agents. Multiple
lightning components were built for various functionalities
Show More
Show Less
Company
Partner community to salesforce
Contribute
Developing logic to update the ownership of large amount of data without hitting governor limit, creating profiles, Updated logic in multiple places, deployments
Description
The project was about getting all the users that are having partner community license to have salesforce
license and to have the salesforce experience
Creating around 30000 salesforce users and disabling community users and developing custom logic to
update the record ownership from community user to salesforce user
Show More
Show Less
Company
individual to PA(FSC)
Contribute
Designing on converting Individual model to PA model. Logic implementation
Description
Total revampification of existing Individual Data Model of Financial Service Cloud to Person Account
model. This includes entire Account – Contact relation model to only Account(Person Account) model.
Show More
Show Less