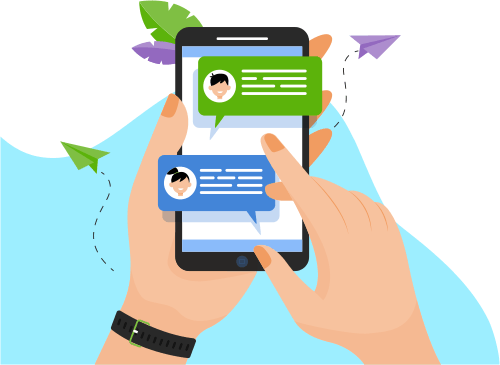 Now you can Instantly Chat with Md yousuf!
About Me
Having 6 years of experience in software development with emphasis in development of Asp.Net / Core Applications using C#, As.Net Web Api, MVC, Entity Framework, Linq and PHP...
Experience in SQL Server, MySQL Server
Experience Data frontend technologies such as JavaScript, JQuery, AngularJs and Angular 7
Experience in software development which involves software Development Life Cycle (SDLC) including Analyzing Requirements, Designing, Integrating, Testing and Supporting the Software applications.
Extensive knowledge on building web based 3-tier applications on Microsoft .NET framework 4.x / on Microsoft .NET Core 2.x framework
Experience in developing applications using Object Oriented Programming (OOP) concepts like Inheritance, Polymorphism, Encapsulation and Abstraction and knowledge in Design Patterns like Model-View-Controller (MVC) Frame work.
Worked with GIT,SVN
Highly motivated, dependable troubleshooter and problem-solver.
Flexible with work environments and having good communication and interpersonal skills.
High level of commitment and desire to learn.
Strong analytical, design skills and problem solving abilities.
Self-motivated, quick learner and work well under pressure.
Show More
Skills
Web Development
E-Commerce
Development Tools
Programming Language
Operating System
Database
Others
Software Engineering
Data & Analytics
Graphic Design
Portfolio Projects
Description
This is a web application, which provides market place for various business to sell their products using E-
Store, And Using this application seller can make a request for photo shoot of their products. Karvy Next
Consists of dashboard, reports, upload, and invoice generation lead capturing Modules. 
Show More
Show Less
Company
Karvy E-Commerce Logistics
Description
This is a CRM application which provides the courier services of goods with various verticals, we create the lead for a customer request in e-comm logistics application and each step is tracked at the time of courier carrying.
Books. The Admin subsystem is responsible for to process customer order and Admin can accept the third party stock or can reject when Admin performs any action then appropriate status will be shown in the third party account.
Show More
Show Less
Description
Gateway chamber is a dynamic website.  Which is mainly focus on event management system, this website is having 3 different user roles super admin, event manager, members, this project has lot of modules and the main modules are event creation and displaying, registration of members and reports. In this project super admin assigns the role to the event manager to create the event which is of type paid and free and members' registers the event and event manager tracks the events attendees through reports
Show More
Show Less