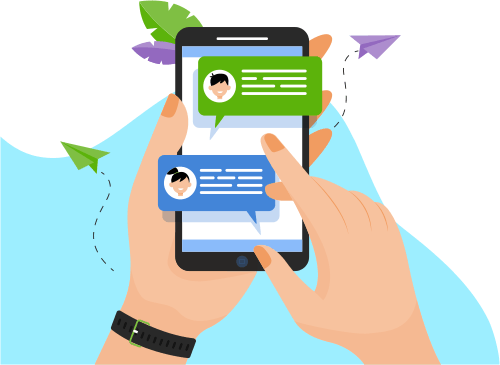 Now you can Instantly Chat with Deepak!
About Me
A professional with 22 years of diverse experience in Travel , Logistics ,Financial Markets, Credit Cards, capital market, Banking, Telecom and Distributi...rong>Credit Cards, capital market, Banking, Telecom and Distribution in end to end project management and supoort. Very good exposure to infrastructure management system. Domain in functional roles ranging from software development, solutioning, program management to pre-sales. Leading DBA Practice for last 3.5 yrs for Application & Infrastructure management Service. Providing DBMS Solution for new accounts.
My Core competencies:
§  Sound knowledge in Cloud Technologies AWS, Azure, Three Tier Cloud platform
§  leading a team of developers engaged in product development to deliver quality product in a fast-paced dynamic environment of Logistic business
§  Mentoring the team of Analytics to build successful projects in Supply Chain management & Finance & Risk Analytics
§  Design, Architecture and performance management of the application in Finance, T&T, insurance domain
§  Managed one of large and complex database operation project for large insurance company
§  Increased competency headcount from 200 DBA to 350 DBA in span of 1.5 years
§  Perform as IBM Solution Manager at IBM fetched more than $50 millions of business in year 2008-09.  Work with various clients in different IMT/IOT. 
§  Performance as IBM Program Manager at American Express has contributed to IBM new business
§  Managed multi million dollar portfolios for IBM as a Delivery Manger supporting its engagements with American Express and Duskin.
§  Led project teams of nearly 50 consisting of Senior Architects, Project Managers, Tech Leads and Developers in both Application Development and Application Support.
§  Successfully implemented a highly optimized 24 x 7 Production Support team providing application maintenance for 10+ applications by successful cross trainings, shift management and high employee satisfaction levels thereby contributing to low attrition.
§  Guided, mentored, coached and evaluated performance of a team of 100+ as People Manager & Database Guru.
§  Took on the responsibility of Project Manager in 2002 with barely 4+ years of work experience
§  Delivery manager, Program Management, problem management and Project Management in larger engagement.t
§  DBA Practice Head to manage all the databases technology.
§  Database Solution Architect and pre-sales manager in getting new business.
§  Technology expertise in Oracle 12c, 11gR2, MS SQL Server 2014, 2012, 2008 R2, DB2 UDB 9.5, 8.x, Sybase 15.7, 12.5.x, Replication Server 12.5
§  Very good exposure on Oracle Ebiz
§  Sound knowledge of BIG Data technology
§  Disaster Recovery solution using RAC, MS Cluster, Replication, RMAN
§  Migration and upgradation of database technologies,
§  Datacenter consolidation
§  Expertise in Data Masking technology – OPTIM, DMSuite
§  Client Relationship management, Vendor Management
§  Virtualization and Cloud management of database technology
§  Posses' good knowledge on providing estimation for database efforts.
§  Pre-Sales, Customer Orals, Customer briefings, Staffing, Training and Recruitment, Department and Organizational initiatives.
§  Driven by new challenges and adept at adapting to any cultural and business environments.
Show More
Skills
Web Development
Data & Analytics
Programming Language
Software Engineering
Database
Others
Operating System
Development Tools